| | |
| --- | --- |
| | in this issue |
Pat,
Given the fact Kurilpa Bridge is now open, we can safely make our way to the Roma Street Parklands.
Warm up route:
Kurilpa Bridge then venture to the right to Tank Street footpath.
Cross George Street at the pedestrian crossing.
Turn left and cross over the Roma Street pedestrian footbridge.
Turn right at the end of the footbridge and run down the ramp.
Follow Roma Street footpath towards City.
Turn left into Albert Street and after 100 metres enter parklands.
Continue to the centre of the parklands and enjoy a lap of the duck pond.
Complete warm up @ the water fall.
3k Time Trial results/video and photos. Sorry, I was at the Coast last week (between PCRG sessions) and I will compile a 3k Time Trial report when I get a spare second.
Lou Majer's brother recently passed away and on behalf of all PCRG members I offer sincere condolences to Lou and his family.
Lou has set himself a challenge with the intention to raise much needed funds for Black Dog Institute.
Lou has supplied more details here and possibly you will join me in sponsoring Lou.
If you're as old as me you'll remember where you were when man first walked on the moon. Tomorrow's debut PCRG Roma Street Parklands session will be another momentous occasion. Where will you be?
Cheers
Pat
Solomon Airlines Guadalcanal Half Marathon and Fun Run

The inaugural Solomon Airlines Guadalcanal Half Marathon and Fun Run presents an unique opportunity to challenge yourself in a beautiful tropical paradise.

Scody - PCRG Silver Sponsor
The Scody online shop has the latest Scody clothing as well as discounted stock.
Thank you Scody for being a PCRG sponsor!

intraining - PCRG Sponsor
Make sure you visit intraining @ Park Rd Milton for all your running needs.
Thank you intraining for being a PCRG sponsor!

The Ship Inn - PCRG Sponsor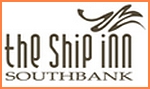 Thank you ''The Ship Inn'' for being a PCRG sponsor!

Tribetterealestate PCRG Sponsor
When the time comes to sell your home I promise that you will receive my very best service, dedication and commitment, as well as achieving the highest possible sale price in the shortest time.
Thanks Bette for being a PCRG sponsor!

Timex
You can purchase Timex watches directly from me @ 20% off RRP.
Please contact me via return email or touch base with me @ PCRG if you wish to order a watch.

Your next run is only as good as your last recovery!
If you fail to follow a sensible diet your body will not gain full benefit from all of those enjoyable and challenging runs and you won't recover as well as you possibly could.
Kerith Duncanson is an accredited dietician as well as a former International class runner. An online dietary assessment by Kerith may assist you to achieve your goal.
Kerith offers 20% off her advertised fees to any runners involved with me through online coaching or any runner who is a regular member of PCRG.

PCRG Feedback
Possibly you attended a PCRG session and felt the session could have been conducted differently, or possibly you enjoyed your PCRG experience.
Your valuable (anonymous) feedback will ensure future PCRG sessions are enjoyable and rewarding and I welcome any feedback you may wish to offer.

Quick Links...