| | |
| --- | --- |
| | in this issue |
Pat,
There has been a PCRG facebook page in operation for some time however I've failed to promote the site. I've jump started the page with two discussion topics.
The B52's are playing @ the Sirromet Winery on Nov 22 - Maybe we can go as a group.
Fiona Winton is selling her 2000 Mitsubishi Lancer GLI manual. It's a one owner vehicle in great condition and has:
80,000km on the clock.
Colour: Midnight blue
Price: $8,200
0419773361
Let's get behind Gerrard Gosens and here are few words from the man himself:
While it is thrilling making it to the semi-final of "Dancing with the Stars", reaching the final would be like summiting a mountain and to add to the excitement, this is everyone's LAST CHANCE to VOTE!
You may be surprised to know that it took over 2,000 team members to ensure that Sir Edmond Hillary was able to summit Mt Everest in 1953. My passion to reach the summit of "Dancing with the Stars" - to reach the finals! It will take many team members to get there.
In any journey, it is important to take a moment to reflect on where we've traveled from, where we are, and where we plan to go. During these moments we can look at what we have achieved and what lessons we have learnt. We can use these lessons to make adjustments to the next challenges we'll face.
My success in "Dancing with the Stars" is not about my dancing. It's about you and every other team member having the determination to join me on this amazing journey. Your votes are the fuel that provides me with the passion and persistence to work through some really tough obstacles.
Your support, by voting has been the inspiration I have needed to learn and grow on the dance floor.
Together we can continue to meet this challenge. I cannot stress enough this week the importance of your vote! Wouldn't it be awesome to get a blind man to the finals - another world's first!
Vote: call 1902 557 720 or SMS Gerrard to 191777.
Couldn't make it along this morning - no drama - catch you in the am and all the best if you are running Bridge to Brisbane.
Cheers
Pat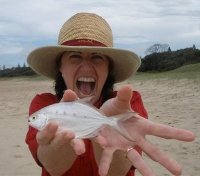 Happy Birthday Claire 0438 000060
Solomon Airlines Guadalcanal Half Marathon and Fun Run

The inaugural Solomon Airlines Guadalcanal Half Marathon and Fun Run presents an unique opportunity to challenge yourself in a beautiful tropical paradise.

Scody - PCRG Silver Sponsor
The Scody online shop has the latest Scody clothing as well as discounted stock.
Thank you Scody for being a PCRG sponsor!

intraining - PCRG Sponsor
Make sure you visit intraining @ Park Rd Milton for all your running needs.
Thank you intraining for being a PCRG sponsor!

The Ship Inn - PCRG Sponsor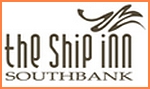 Thank you ''The Ship Inn'' for being a PCRG sponsor!

Tribetterealestate PCRG Sponsor
When the time comes to sell your home I promise that you will receive my very best service, dedication and commitment, as well as achieving the highest possible sale price in the shortest time.
Thanks Bette for being a PCRG sponsor!

Timex
You can purchase Timex watches directly from me @ 20% off RRP.
Please contact me via return email or touch base with me @ PCRG if you wish to order a watch.

Your next run is only as good as your last recovery!
If you fail to follow a sensible diet your body will not gain full benefit from all of those enjoyable and challenging runs and you won't recover as well as you possibly could.
Kerith Duncanson is an accredited dietician as well as a former International class runner. An online dietary assessment by Kerith may assist you to achieve your goal.
Kerith offers 20% off her advertised fees to any runners involved with me through online coaching or any runner who is a regular member of PCRG.

PCRG Feedback
Possibly you attended a PCRG session and felt the session could have been conducted differently, or possibly you enjoyed your PCRG experience.
Your valuable (anonymous) feedback will ensure future PCRG sessions are enjoyable and rewarding and I welcome any feedback you may wish to offer.

Quick Links...