| | |
| --- | --- |
| | in this issue |
Pat,
We Won! PCRG won the inaugural Australian Open Running Club Championship @ the Coast. Here's the results.
We made a difference!
Our final 2009 fundraising tally:
Debra: $6,868.44
A Brighter Future: $21,529.50
Total amount raised: $28,397.94
Funds raised by PCRG to date: $98,084.34
I sincerely thank everyone who got behind our 2009 fundraising campaign and there will be an official cheque presentation to Debra and A Brighter Future @ PCRG on Tuesday Sep 8.
Ok, it's fair to say that we've all fully recovered from Gold Coast and it's time to move forward.
Brisbane Marathon/Half Marathon/10k - This Sunday

Bridge to Brisbane - Sunday week - I've established a PCRG team. If entering online:
Team Name: PCRG
Team Number: 42125
Sydney Marathon/Half Marathon/9k - Sep 20
Melbourne Marathon/Half Marathon/10k - Oct 11
Solomon Islands Half Marathon/10k - Oct 18
Perfect running weather and Spring is just around the corner. I'm pumped and looking forward to encouraging you @ your next PCRG session.
Cheers
Pat
P.S. I constantly strive to ensure that "every" PCRG session is worth your while. Your anonymous feedback is appreciated and you can do so here.
Solomon Airlines Guadalcanal Half Marathon and Fun Run

The inaugural Solomon Airlines Guadalcanal Half Marathon and Fun Run presents an unique opportunity to challenge yourself in a beautiful tropical paradise.

Scody - PCRG Silver Sponsor
The Scody online shop has the latest Scody clothing as well as discounted stock.
Thank you Scody for being a PCRG sponsor!

intraining - PCRG Sponsor
Make sure you visit intraining @ Park Rd Milton for all your running needs.
Thank you intraining for being a PCRG sponsor!

The Ship Inn - PCRG Sponsor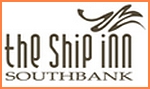 Thank you ''The Ship Inn'' for being a PCRG sponsor!

Tribetterealestate PCRG Sponsor
When the time comes to sell your home I promise that you will receive my very best service, dedication and commitment, as well as achieving the highest possible sale price in the shortest time.
Thanks Bette for being a PCRG sponsor!

Timex
You can purchase Timex watches directly from me @ 20% off RRP.
Please contact me via return email or touch base with me @ PCRG if you wish to order a watch.

Your next run is only as good as your last recovery!
If you fail to follow a sensible diet your body will not gain full benefit from all of those enjoyable and challenging runs and you won't recover as well as you possibly could.
Kerith Duncanson is an accredited dietician as well as a former International class runner. An online dietary assessment by Kerith may assist you to achieve your goal.
Kerith offers 20% off her advertised fees to any runners involved with me through online coaching or any runner who is a regular member of PCRG.

PCRG Feedback
Possibly you attended a PCRG session and felt the session could have been conducted differently, or possibly you enjoyed your PCRG experience.
Your valuable (anonymous) feedback will ensure future PCRG sessions are enjoyable and rewarding and I welcome any feedback you may wish to offer.

Quick Links...