| | |
| --- | --- |
| | in this issue |
Pat,
Each year PCRG adopts a charity beneficiary in conjunction with our Gold Coast Airport Marathon campaign. To date we're just shy of the 200k mark - previous campaigns noted here. Please contact me if you would like to nominate a beneficiary. Ideally you'll have a connection with such and going by past campaigns PCRG members tend to embrace an "individual" however we're (calling PCRG members to help with decision) open to all nominations.
PCRG "Corefit" was a hit and I'm looking forward to tomorrow am. Feel free to bring along a matt (just in case you're not keen on the grass thing) and you can place it in my buggy for warm up and cool down. Last weeks Corefit on video - check it out folks.
Virginia Reilly (PCRG member) is offering a discounted "Pilates" offer for PCRG members: 10 week course (normally $150). Classes go for about 45 minutes. Class is open for beginners and intermediate pilates participants. Class is 6pm Monday nights at Akala Active Studio 5 Pelham St Coorparoo. Class size limited to maximum of 12 people.
Give V a call: 0439996927 or V's facebook page.
I know I've banged on before about how running is great for mental health but it's reassuring to know that I'm not the only guy that used to run ok who's on the same page. This brief ABC video touches on Steve Moneghetti's insight into that magical meditated state/runners high we all know so well.
Life's great and you just gotta love Brisbane!
Cheers and hopefully catch you in am @ Corefit
Cheers
Pat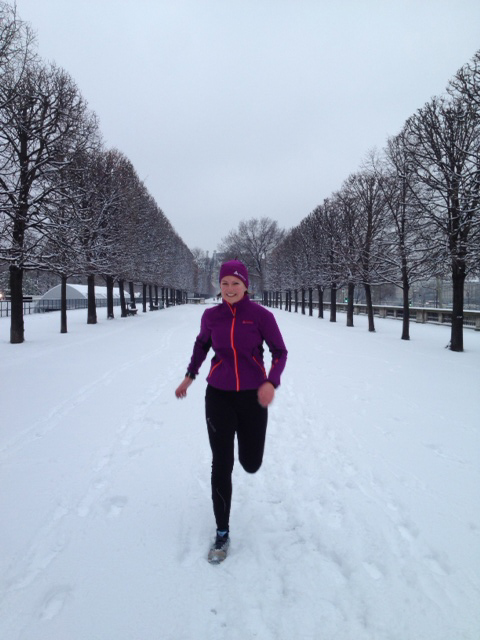 PCRG member (Prue Mackenzie) saturated in a "runners high" in Tuileries garden in Paris
Thank you "Auscript" for supporting PCRG

Every year, Auscript records over 100,000 hours of digital audio and delivers nearly one million pages of transcript.
With the highest published quality ratings in the country (98.5% raw accuracy), Auscript is the market leader in mission-critical recording and transcription services for justice, business, government and law enforcement clients. We are 100% Australian owned and operated and all Auscript transcripts are hand-produced in Australia.

Online Coaching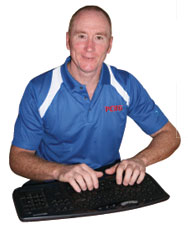 Gold Coast 2013 Special Offer: Sign Up NOW (< 20 weeks to go) and my 16 week fee will apply.
"Having someone believe in you can help make the unbelievable happen."

PCRG
PCRG is one of Australia's most supportive community running groups.
Please join us if you're ever visiting Brisbane.
If you live in Brisbane - what's stopping you?

Like PCRG on Facebook
Keep up to date re what's happening @ PCRG.

Quick Links...