| | |
| --- | --- |
| | in this issue |
Pat,
PCRG/Gold Coast group entry closes this Friday - May 28. Please Please Please ensure you deposit funds into the bank account noted on this page. I have two accounts - business and personal - entry fee is to be deposited into my personal account.
PCRG Sunday Long Runs: Let's see how we go with this but it could be a winner. I asked for a show of hands @ PCRG this am and there was strong interest.
It's simple: Everyone (departing from The Ship Inn) completes their long run @ 8.30 am @ the South Bank pool. There'll be pancakes and drink provided. There's some money left over from the xmas party so there'll be no charge this time round. If it's raining the coffee shops in Little Stanley St will be our plan B.
There are a few "long run" groups currently established. Please email me if your group will be running on Sunday - the time you'll be departing - and the pace you'll be running at. I'll send out a newsletter on Thursday noting details forwarded, which will possibly make this concept more appealing.
So….please email me if your group will be running Sunday morning and I'll make your details known on Thursday.
There were far too many great performances @ Noosa so I won't attempt to make these known because I'll undoubtedly leave someone out. I trained darn hard during my running career and attacked races believing there was no tomorrow. This same attitude hovers within PCRG. Brilliant!
I trust you enjoyed this morning's session and currently feeling @ peace with yourself. Treat yourself with something today/tonight, because you've earned it!
Cheers
Pat
Belle Property - Centenary - PCRG Gold Sponsor
Bette Mcguane (PCRG member) and her team can assist you with purchasing/selling and rental.
Thanks Bette for being PCRG's "GOLD" sponsor!

Intraining - PCRG Sponsor
Make sure you visit intraining @ Park Rd Milton for all your running needs.
Thank you intraining for being a PCRG sponsor!

Mizuno - PCRG sponsor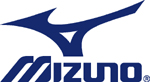 Intraining stocks a full range of Mizuno shoes and apparel.
Thank you Mizuno for being a PCRG sponsor!

Scody - PCRG Sponsor
Thank you Scody for being a PCRG sponsor.
Scody specialise in all sports and corporate clothing.

FRIXSHON - PCRG Sponsor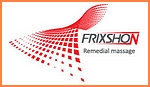 Thanks for being a PCRG sponsor Jodie.
You can contact Jodie for a massage - 0410 199710

Gold Coast Airport Marathon/Half & 10k < 7 weeks to go!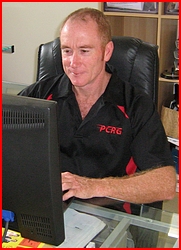 Sign up NOW and my 4 week fee will apply!
I'll set you a program based on your current level of fitness and you'll have the ability to converse with me via email as often as you wish.
Additional motivation and a sense of direction are two of the common remarks I receive from my online clients.
By all means give me a call if you would like to discover more about how I can assist you - 0403 176672

Timex - PCRG Sponsor
Thank you Timex for being a PCRG sponsor.

FIT 4 TRAVEL
For all of your general travel requirements, as well as specialist sports tours & events, Fit 4 Travel is unique in the marketplace.
Our current selection destinations and specifically designed travel packages offer our clients some of the worlds most sensational sporting & fitness events. We are dedicated to providing truly memorable travel experiences for the athletes as well as the entire family.

Australian Outback Marathon - July 31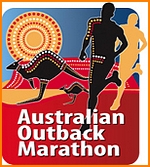 A Marathon with a difference. A Marathon which takes in Australia's outback beauty.

PCRG/Black Dog Institute Fundraising Campaign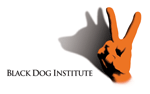 PCRG's chosen Gold Coast 2010 Charity is "The Black Dog Institute". The Black Dog Institute is a not- for-profit, educational, research, clinical and community-oriented facility offering specialist expertise in depression and bipolar disorder.

PCRG
PCRG is one of Australia's most supportive community running groups.
Please join us if you're ever visiting Brisbane.
If you live in Brisbane - what's stopping you?

Noosa Half Marathon - May 23
A perfect Pre Gold Coast Half Marathon/10k.
I'll be the race announcer and I look forward to assembling a massive PCRG Team.

Quick Links...