| | |
| --- | --- |
| | in this issue |
Pat,
Possibly you caught it but if not, I was briefly mentioned in the financial review on Monday. I was slightly miss-quoted re the record 350 participants. I was referring to number of PCRG members in total. Anyway, what's uncanny is the fact that the editor used a random photo from Sunday's smh half marathon to jazz up the article and I actually appear in the background holding a mic!!!!! What are the chances of me appearing in the background of the random photo - I'm off to buy a lotto ticket!
Noosa Half Marathon/10k this Sunday and you can still enter. This will be a perfect pre Gold Coast hit out and a large PCRG team (along with yours truly) will be there. I hope you can make it.
PCRG/Gold Coast 2010 singlets: I hope to take delivery of the singlets late next week and I will distribute immediately. When you locked in your order it was a condition that payment was made by Friday May 21. It will therefore be greatly appreciated if you could make your payment ASAP. Payment can be made @ PCRG no later than this Friday or via EFT:
Please use your surname as reference
Please email me when the transaction has been made
Westpac
Account name: Pat Carroll
BSB: 034037
A/C: 193331
Singlets: $45
Bra Singlets: $65
PCRG/Gold Coast Team Entry - Closing Friday May 28
One of the main points I attempted to convey to the journalist who wrote the above mentioned article is that I believe the number of people running continues to blossom due to the fact it's mainly the baby boomers and below who've embraced physical activity. My parents generation and generations before them were not as active.
Never under estimate the impact you have on your children (and the community in general) when it comes to the fact you're active. Jo Ellery shared the following with me earlier today and I reckon it's priceless:

My daughters did the Mother's day run with me the other week and had a great time and the eldest has announced that she was going to take up running and has already asked to run the 5km at the Gold Coast. The best part of the day was the fact that they actually experienced how good it feels to complete a run and why their Mum and Dad (mostly mum) get up so early every morning.
Catch you in the morning and/or on Friday (Roma St Parklands) - Snooze and you'll lose!
Cheers
Pat
P.S. You can submit anonymous PCRG feedback here
Belle Property - Centenary - PCRG Gold Sponsor
Bette Mcguane (PCRG member) and her team can assist you with purchasing/selling and rental.
Thanks Bette for being PCRG's "GOLD" sponsor!

Intraining - PCRG Sponsor
Make sure you visit intraining @ Park Rd Milton for all your running needs.
Thank you intraining for being a PCRG sponsor!

Mizuno - PCRG sponsor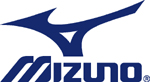 Intraining stocks a full range of Mizuno shoes and apparel.
Thank you Mizuno for being a PCRG sponsor!

Scody - PCRG Sponsor
Thank you Scody for being a PCRG sponsor.
Scody specialise in all sports and corporate clothing.

FRIXSHON - PCRG Sponsor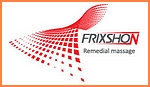 Thanks for being a PCRG sponsor Jodie.
You can contact Jodie for a massage - 0410 199710

Gold Coast Airport Marathon/Half & 10k < 7 weeks to go!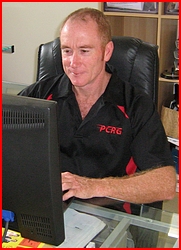 Sign up NOW and my 4 week fee will apply!
I'll set you a program based on your current level of fitness and you'll have the ability to converse with me via email as often as you wish.
Additional motivation and a sense of direction are two of the common remarks I receive from my online clients.
By all means give me a call if you would like to discover more about how I can assist you - 0403 176672

Timex - PCRG Sponsor
Thank you Timex for being a PCRG sponsor.

FIT 4 TRAVEL
For all of your general travel requirements, as well as specialist sports tours & events, Fit 4 Travel is unique in the marketplace.
Our current selection destinations and specifically designed travel packages offer our clients some of the worlds most sensational sporting & fitness events. We are dedicated to providing truly memorable travel experiences for the athletes as well as the entire family.

Australian Outback Marathon - July 31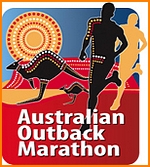 A Marathon with a difference. A Marathon which takes in Australia's outback beauty.

PCRG/Black Dog Institute Fundraising Campaign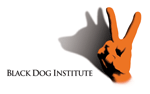 PCRG's chosen Gold Coast 2010 Charity is "The Black Dog Institute". The Black Dog Institute is a not- for-profit, educational, research, clinical and community-oriented facility offering specialist expertise in depression and bipolar disorder.

PCRG
PCRG is one of Australia's most supportive community running groups.
Please join us if you're ever visiting Brisbane.
If you live in Brisbane - what's stopping you?

Noosa Half Marathon - May 23
A perfect Pre Gold Coast Half Marathon/10k.
I'll be the race announcer and I look forward to assembling a massive PCRG Team.

Quick Links...