| | |
| --- | --- |
| | in this issue |
Pat,
Well this is just about as old as what I am but just in case you missed it: Bingle in the Shower.
Ok, it's time we lock in PCRG's 2010 Charity. We can make a huge difference by raising much needed funds, and 7 worthy charities have been put forward by PCRG members.
Velo-Cardio-Facial Syndrome Foundation of Queensland
The Hear and Say Centre
Breast Cancer Network Australia
RSPCA Queensland
The Black Dog Institute
Cystic Fibrosis Queensland
Abused Child Trust (ACT for Kids)
Kids Under Cover
More details about each charity can be found here.
You can cast your anonymous vote via this online survey. The Charity that receives the most votes will be announced early next week.
Video and photos from Tuesday's PCRG session. We had a record attendance on Tuesday - 160+ runners. It was a blast!
The Belle Property/PCRG 2010 Gold Coast campaign will officially kick off 10 weeks out from Gold Coast. You'll have the opportunity to win prizes at the conclusion of every PCRG session. Stay tuned for more details.
I'm thinking aloud here but I'm contemplating delaying the PCRG Annual Cocktail Party until early September. I welcome your feedback on this.
Catch you in the morning and/or on Friday, and a happy St Pat's day to ME!
Cheers
Pat
Gold Coast Airport Marathon/Half & 10k < 16 weeks to go!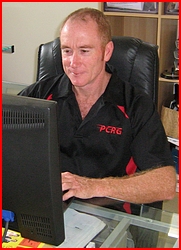 I'll set you a program based on your current level of fitness and you'll have the ability to converse with me via email as often as you wish.
Additional motivation and a sense of direction are two of the common remarks I receive from my online clients.
By all means give me a call if you would like to discover more about how I can assist you - 0403 176672

FIT 4 TRAVEL

For all of your general travel requirements, as well as specialist sports tours & events, Fit 4 Travel is unique in the marketplace.
Our current selection destinations and specifically designed travel packages offer our clients some of the worlds most sensational sporting & fitness events. We are dedicated to providing truly memorable travel experiences for the athletes as well as the entire family.

Australian Outback Marathon - July 31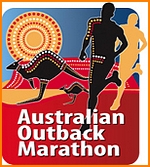 A Marathon with a difference. A Marathon which takes in Australia's outback beauty.

Intraining - PCRG Sponsor
Make sure you visit intraining @ Park Rd Milton for all your running needs.
Thank you intraining for being a PCRG sponsor!

PCRG
PCRG is one of Australia's most supportive community running groups.
Please join us if you're ever visiting Brisbane.
If you live in Brisbane - what's stopping you?

Mizuno - PCRG sponsor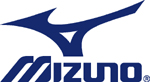 Intraining stocks a full range of Mizuno shoes and apparel.
Thank you Mizuno for being a PCRG sponsor!

Quick Links...