| | |
| --- | --- |
| | in this issue |
Pat,
The PCRG/Gold Coast 2010 Team is locked in @ 235 members. If you paid your entry to ME your name will appear on this list. Please contact me immediately if you paid your entry to ME and your name is not on the list. If your name is on the list I'll be collecting your race kit and it will be available for collection @ PCRG the week prior to Gold Coast or @ my booth @ the Gold Coast convention centre - Sat July 3.
If you entered directly I can still have you added to the PCRG team. You will however still have to collect your race kit @ the rego centre you've already nominated. So, please contact me via email if you entered directly and wish to be added to the LARGEST & GREATEST team @ the Coast.
I'll be donning a red dress (for a run) following next Friday mornings PCRG session in aid of the Heart Foundations "Go Red for Woman campaign". We're hoping to have 100 runners and @ the moment we have 40. If you're up for it - details here. I've tried on red dress after red dress and I'm in a flurry, most of them tend to make my a.. look big!
Emma Hossack (PCRG member) has a vacant office available for lease @ 98 Main St Kangaroo Point. If a PCRG member takes up the lease Emma will donate $4000 to the Blackdog Institute (onya Emma!). You can contact Emma on 0411 478799 or 3292 0250.
PCRG/Gold Coast 2010 Singlets are available for collection @ PCRG. Hopefully you ordered the correct size. I do however have a "few" extra so if you need to swap please contact me ASAP and I'll reserve another size for you.
How great is this weather!!! This morning was an absolute pearla and let's not for one second fail to appreciate how fortunate we are to live in such a great City. Combining this with the fact Australia's premier running festival is about to take place in our own back yard and…well…life's good!
All the best if you're running Doomben on Sunday and if not you may be keen to hook up for a group run - details here.

Stay true to your Gold Coast goal and catch you Tuesday.
Cheers
Pat
Belle Property - Centenary - PCRG Gold Sponsor
Bette Mcguane (PCRG member) and her team can assist you with purchasing/selling and rental.
Thanks Bette for being PCRG's "GOLD" sponsor!

Intraining - PCRG Sponsor
Make sure you visit intraining @ Park Rd Milton for all your running needs.
Thank you intraining for being a PCRG sponsor!

Mizuno - PCRG sponsor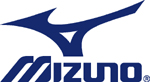 Intraining stocks a full range of Mizuno shoes and apparel.
Thank you Mizuno for being a PCRG sponsor!

Scody - PCRG Sponsor
Thank you Scody for being a PCRG sponsor.
Scody specialise in all sports and corporate clothing.

FRIXSHON - PCRG Sponsor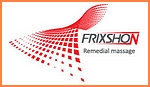 Thanks for being a PCRG sponsor Jodie.
You can contact Jodie for a massage - 0410 199710

Timex - PCRG Sponsor
Thank you Timex for being a PCRG sponsor.

FIT 4 TRAVEL
For all of your general travel requirements, as well as specialist sports tours & events, Fit 4 Travel is unique in the marketplace.
Our current selection destinations and specifically designed travel packages offer our clients some of the worlds most sensational sporting & fitness events. We are dedicated to providing truly memorable travel experiences for the athletes as well as the entire family.

Australian Outback Marathon - July 31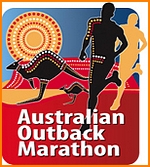 A Marathon with a difference. A Marathon which takes in Australia's outback beauty.

PCRG/Black Dog Institute Fundraising Campaign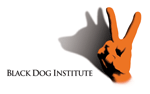 PCRG's chosen Gold Coast 2010 Charity is "The Black Dog Institute". The Black Dog Institute is a not- for-profit, educational, research, clinical and community-oriented facility offering specialist expertise in depression and bipolar disorder.

PCRG
PCRG is one of Australia's most supportive community running groups.
Please join us if you're ever visiting Brisbane.
If you live in Brisbane - what's stopping you?

Noosa Half Marathon - May 23
A perfect Pre Gold Coast Half Marathon/10k.
I'll be the race announcer and I look forward to assembling a massive PCRG Team.

Quick Links...