| | |
| --- | --- |
| | in this issue |
Pat,
You simply can't afford to miss this (Non PCRG members are welcome):
Sports Nutrition talk by Sports Dietician-Nutritionist (& PCRG member) Sally Garrard
The Ship Inn
Tuesday May 5 @ 6.30pm (5th of the 5th)
TOPIC: Sport Nutrition for runners training for a10k, Half Marathon & Marathon
Covering:
Fuelling for training - deciding when you need to eat more (...or less) than what you currently are.
Recovery eating - what are the strategies you can use to improve muscle recovery?
CAFFEINE: the runner's supplement of choice!
Long-run nutrition - what fuel should you take in longer runs?
Pre-race nutrition - do you need to carbo-load?
Race nutrition - what you need to consider for the big day

You can have a consultation with Sally:
Mondays: Gabba sports ground - 3891 2000
Tues/Thurs/Fri: West End - 3846 1488
More important dates to lock in:
PCRG April 3k Time Trial results & report. Congratulations Salli Hood & Anita Jarvis for being awarded the PCRG group member of the month award.
The Belle Property/PCRG Gold Coast 2010 campaign will officially kick off in two weeks. You'll have the opportunity to win prizes at the conclusion of every PCRG session.
PCRG/Gold Coast 2010 singlets: I'm currently finalizing the design and will have a proof available in a day or so. You'll have 1 week to place your order and singlets will be available for collection late May.
Group runs outside of official PCRG sessions: Details here
With less than 12 weeks to go you've entered a period where there's no room for lame excuses when it comes to missing a planned run. More effort NOW will result in far less soul searching come July 4.
Catch you in the am - it'll be a RIPPER!
Cheers
Pat
Belle Property - Centenary - PCRG Gold Sponsor
Bette Mcguane (PCRG member) and her team can assist you with purchasing/selling and rental.
Thanks Bette for being PCRG's "GOLD" sponsor!

FIT 4 TRAVEL
For all of your general travel requirements, as well as specialist sports tours & events, Fit 4 Travel is unique in the marketplace.
Our current selection destinations and specifically designed travel packages offer our clients some of the worlds most sensational sporting & fitness events. We are dedicated to providing truly memorable travel experiences for the athletes as well as the entire family.

Australian Outback Marathon - July 31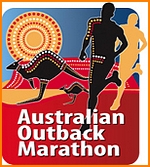 A Marathon with a difference. A Marathon which takes in Australia's outback beauty.

Intraining - PCRG Sponsor
Make sure you visit intraining @ Park Rd Milton for all your running needs.
Thank you intraining for being a PCRG sponsor!

PCRG
PCRG is one of Australia's most supportive community running groups.
Please join us if you're ever visiting Brisbane.
If you live in Brisbane - what's stopping you?

Mizuno - PCRG sponsor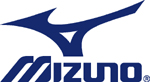 Intraining stocks a full range of Mizuno shoes and apparel.
Thank you Mizuno for being a PCRG sponsor!

Scody - PCRG Sponsor
Thank you Scody for being a PCRG sponsor.
Scody specialise in all sports and corporate clothing.

Noosa Half Marathon - May 23
A perfect Pre Gold Coast Half Marathon/10k.
I'll be the race announcer and I look forward to assembling a massive PCRG Team.

Gold Coast Airport Marathon/Half & 10k < 12 weeks to go!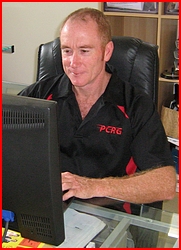 Sign up NOW and my 12 week fee will apply!
I'll set you a program based on your current level of fitness and you'll have the ability to converse with me via email as often as you wish.
Additional motivation and a sense of direction are two of the common remarks I receive from my online clients.
By all means give me a call if you would like to discover more about how I can assist you - 0403 176672

Quick Links...