| | |
| --- | --- |
| | in this issue |
Pat,
It's going to get darker AND colder and I'll do my very best to keep you motivated throughout the next 10 "CRUCIAL" weeks leading up to Gold Coast.
To help jazz things up a bit I've been successful in securing healthy sponsorship in the form of prizes which can be won @ the conclusion of the next 30 PCRG sessions.
When you arrive @ PCRG you'll be able to place your entry by simply writing your name on an entry slip.
There's no need to attend the prize drawer given the fact you may need to immediately leave once we get back to the Ship Inn and get on with what life has in store.
All PCRG members can enter - regardless of the fact you may not be involving one of the events @ the Coast.
There's just a few rules:
Debut attendees (free session) are not eligible to enter.
PCRG members are not eligible to win more than 1 watch throughout the 10 week campaign. A different prize will be offered.
PCRG members are not eligible to win more than 1 prize at each PCRG session.
Banks reward new clients - I prefer to reward loyalty:
Membership for 0 - 6 months: 1 entry
Membership for 6 months - 1 year: 2 entries
Membership for 1 year - 2 years: 3 entries
Membership for 2 years - 3 years: 4 entries
Membership over 3 years: 5 entries
PCRG/Gold Coast singlets: Details here and I'll be placing the order with Scody on Wednesday.
Safety Lights: Safety lights will be provided for your use whilst attending PCRG. Please return post warm up or when you arrive back @ The Ship Inn.

PCRG/Gold Coast entry: It's cool, hold off entering - keep your shirt on - it will all fall into place - stay tuned!
Lock in this date: PCRG Annual Cocktail Party - Sep 11

2010 does have a special feel about it and I encourage you to make this YOUR YEAR TO ACHIEVE.
Catch you in the am. You can't afford not to!
Cheers
Pat
Belle Property - Centenary - PCRG Gold Sponsor
Bette Mcguane (PCRG member) and her team can assist you with purchasing/selling and rental.
Thanks Bette for being PCRG's "GOLD" sponsor!

Intraining - PCRG Sponsor
Make sure you visit intraining @ Park Rd Milton for all your running needs.
Thank you intraining for being a PCRG sponsor!

Mizuno - PCRG sponsor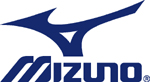 Intraining stocks a full range of Mizuno shoes and apparel.
Thank you Mizuno for being a PCRG sponsor!

Scody - PCRG Sponsor
Thank you Scody for being a PCRG sponsor.
Scody specialise in all sports and corporate clothing.

FRIXSHON - PCRG Sponsor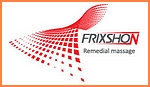 Thanks for being a PCRG sponsor Jodie.
You can contact Jodie for a massage - 0410 199710

Gold Coast Airport Marathon/Half & 10k < 10 weeks to go!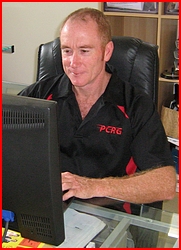 Sign up NOW and my 8 week fee will apply!
I'll set you a program based on your current level of fitness and you'll have the ability to converse with me via email as often as you wish.
Additional motivation and a sense of direction are two of the common remarks I receive from my online clients.
By all means give me a call if you would like to discover more about how I can assist you - 0403 176672

Timex - PCRG Sponsor
Thank you Timex for being a PCRG sponsor.

FIT 4 TRAVEL
For all of your general travel requirements, as well as specialist sports tours & events, Fit 4 Travel is unique in the marketplace.
Our current selection destinations and specifically designed travel packages offer our clients some of the worlds most sensational sporting & fitness events. We are dedicated to providing truly memorable travel experiences for the athletes as well as the entire family.

Australian Outback Marathon - July 31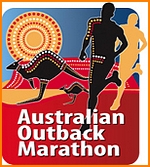 A Marathon with a difference. A Marathon which takes in Australia's outback beauty.

PCRG/Black Dog Institute Fundraising Campaign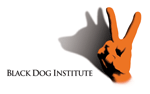 PCRG's chosen Gold Coast 2010 Charity is "The Black Dog Institute". The Black Dog Institute is a not- for-profit, educational, research, clinical and community-oriented facility offering specialist expertise in depression and bipolar disorder.

PCRG
PCRG is one of Australia's most supportive community running groups.
Please join us if you're ever visiting Brisbane.
If you live in Brisbane - what's stopping you?

Noosa Half Marathon - May 23
A perfect Pre Gold Coast Half Marathon/10k.
I'll be the race announcer and I look forward to assembling a massive PCRG Team.

Quick Links...