| | |
| --- | --- |
| | in this issue |
Pat,

I read an interesting article in new scientist this morning which explored the belief that "You are what you eat". I was amazed at some of the "natural" foods that were singled out as being harming re your physical appearance. Who would have thought that garlic would top the list. Check this out.

Special mention goes to our own Glenda Banaghan who was recently named the 2009 Australian Masters distance runner of the year, beating 15 finalists. Glenda was acknowledged for her achievement in setting new Queensland W45-49 records over every distance from 3000m to the Marathon and smashing the Australian record over 3000m. Onya Glenda!

PCRG/Gold Coast 2010 Singlets:


Some of the red panels come accross as a different colour however the red will be the same shade throughout. Oh yeah - Ladies can you please stop asking me what type of support the bra tops offer. I'm a bloke and I have no idea!

Ladies Sizing: It's fair to say that the ladies singlets and bra singlets are true to size. If you have a 2009 Scody top you will be ordering the same size. If you don't currently have a 2009 Scody top you could ask someone @ PCRG who's a similar size to yourself re the size of the top. As mentioned above though - if you usually take a small - order a small but maybe double check with someone @ PCRG to be on the safe side.

Men's Sizing: If you currently have a 2009 Scody top you will be ordering the same size. If you don't you'll need to drop a size as opposed to what you usually wear. Feel free to ask someone @ PCRG who's a similar size to yourself, or you'll be safe if you drop a size down from what you usually wear. I usually take a Large but in the Scody singlet I wear a Medium.

Order procedure:
You can place your order via reply email or by noting your name on the poster @ PCRG
Order finalized Wednesday April 28 - Yes, that's next Wednesday!!!
Payment required by Friday May 21
Singlets will be ready for collection late May/early June
Payment options: EFT or @ PCRG
Westpac
Pat Carroll
BSB: 034037
A/C: 193331
NB: Please use your surname as reference and email me to advise payment is hovering in cyber space.

Non PCRG members are welcome to order a singlet.
It was raining early Tuesday morning and the drops ran out of steam @ around 5.15am. 10/10 to all of the members who attended. You didn't let a few "possible" drops of H20 stand in your way and as a result you proved that 2010 is YOUR YEAR TO ACHIEVE!
Catch you in the morning - taking the soft option will only make you softer!
Cheers
Pat

Fiona & "KYM" @ the 30k mark - 12.2 to go!
Belle Property - Centenary - PCRG Gold Sponsor
Bette Mcguane (PCRG member) and her team can assist you with purchasing/selling and rental.
Thanks Bette for being PCRG's "GOLD" sponsor!

FIT 4 TRAVEL
For all of your general travel requirements, as well as specialist sports tours & events, Fit 4 Travel is unique in the marketplace.
Our current selection destinations and specifically designed travel packages offer our clients some of the worlds most sensational sporting & fitness events. We are dedicated to providing truly memorable travel experiences for the athletes as well as the entire family.

Australian Outback Marathon - July 31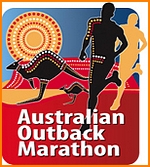 A Marathon with a difference. A Marathon which takes in Australia's outback beauty.

Intraining - PCRG Sponsor
Make sure you visit intraining @ Park Rd Milton for all your running needs.
Thank you intraining for being a PCRG sponsor!

PCRG
PCRG is one of Australia's most supportive community running groups.
Please join us if you're ever visiting Brisbane.
If you live in Brisbane - what's stopping you?

Mizuno - PCRG sponsor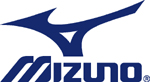 Intraining stocks a full range of Mizuno shoes and apparel.
Thank you Mizuno for being a PCRG sponsor!

Scody - PCRG Sponsor
Thank you Scody for being a PCRG sponsor.
Scody specialise in all sports and corporate clothing.

Noosa Half Marathon - May 23
A perfect Pre Gold Coast Half Marathon/10k.
I'll be the race announcer and I look forward to assembling a massive PCRG Team.

Gold Coast Airport Marathon/Half & 10k < 11 weeks to go!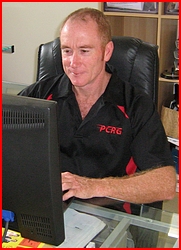 Sign up NOW and my 8 week fee will apply!
I'll set you a program based on your current level of fitness and you'll have the ability to converse with me via email as often as you wish.
Additional motivation and a sense of direction are two of the common remarks I receive from my online clients.
By all means give me a call if you would like to discover more about how I can assist you - 0403 176672

Timex - PCRG Sponsor
Thank you Timex for being a PCRG sponsor.

Quick Links...