| | |
| --- | --- |
| | in this issue |
Pat,
Well Ladies and Gents our first PCRG baby is born. Mary-Jane Crosbie and Matt Phillips eye's first met over a popper @ PCRG. At a session soon after they both reached for a snake @ the same time which found their hands entwined inside the Tupperware container - ok, they have small hands. Not only are they now married but they also have a baby boy. Congratulations MJ and Matt & I eagerly await the birth of two more PCRG babies (Fiona & Andy) (Kelli and James) in the near future - and who said PCRG was a cult!!!!!
PCRG's chosen Gold Coast 2010 Charity is " The Black Dog Institute". The Black Dog Institute is a not- for-profit, educational, research, clinical and community-oriented facility offering specialist expertise in depression and bipolar disorder.
Lou Majer (PCRG member) recently lost his younger brother Brendan to suicide as a result of depression. It was a battle Brendan fought for a long time and quite often on his own. He was married with a wife and two young boys aged 9 and 15. Following Lou's submission to PCRG, "The Black Dog Institute" was overwhelmingly selected to be PCRG's Gold Coast 2010 charity.
Non PCRG members are welcome to take part in PCRG's "The Black Dog Institute" Fundraising Campaign.
How do you raise funds: Through contacting your friends, family and work colleagues, inviting them to sponsor your Gold Coast run.
EFT:
Detail here: If your sponsor prefers to contribute via EFT
Please email me to advise funds have been transferred. This will allow relevant funds to be added to PCRG's fundraising tally.
Cash & Cheque payments: This sponsorship form can be displayed in your office and will also help you keep record of cash & cheque payments.
Cash & Cheques can be handed in @ PCRG: Please place in a sealed envelope along with sponsors names and addresses. Receipts will be forwarded to sponsors in due course.
Cheques are to be made payable to: The Black Dog Institute
The above mentioned details can be found on my site. You may wish to save this page in your favorites.
< 11 WEEKS TO GO and your visit to South Bank tomorrow morning will be one of the most beneficial 60 odd minutes that will make up your productive Tuesday.
Cheers
Pat

Welcome Doug - Your first PCRG session in on me mate!
Belle Property - Centenary - PCRG Gold Sponsor
Bette Mcguane (PCRG member) and her team can assist you with purchasing/selling and rental.
Thanks Bette for being PCRG's "GOLD" sponsor!

FIT 4 TRAVEL
For all of your general travel requirements, as well as specialist sports tours & events, Fit 4 Travel is unique in the marketplace.
Our current selection destinations and specifically designed travel packages offer our clients some of the worlds most sensational sporting & fitness events. We are dedicated to providing truly memorable travel experiences for the athletes as well as the entire family.

Australian Outback Marathon - July 31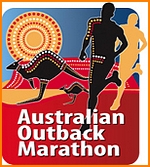 A Marathon with a difference. A Marathon which takes in Australia's outback beauty.

Intraining - PCRG Sponsor
Make sure you visit intraining @ Park Rd Milton for all your running needs.
Thank you intraining for being a PCRG sponsor!

PCRG
PCRG is one of Australia's most supportive community running groups.
Please join us if you're ever visiting Brisbane.
If you live in Brisbane - what's stopping you?

Mizuno - PCRG sponsor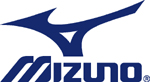 Intraining stocks a full range of Mizuno shoes and apparel.
Thank you Mizuno for being a PCRG sponsor!

Scody - PCRG Sponsor
Thank you Scody for being a PCRG sponsor.
Scody specialise in all sports and corporate clothing.

Noosa Half Marathon - May 23
A perfect Pre Gold Coast Half Marathon/10k.
I'll be the race announcer and I look forward to assembling a massive PCRG Team.

Gold Coast Airport Marathon/Half & 10k < 11 weeks to go!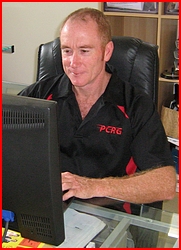 Sign up NOW and my 8 week fee will apply!
I'll set you a program based on your current level of fitness and you'll have the ability to converse with me via email as often as you wish.
Additional motivation and a sense of direction are two of the common remarks I receive from my online clients.
By all means give me a call if you would like to discover more about how I can assist you - 0403 176672

Timex - PCRG Sponsor
Thank you Timex for being a PCRG sponsor.

Quick Links...