| | |
| --- | --- |
| | in this issue |
Pat,
Best wishes to all of the PCRG members involved in the Canberra Marathon this Sunday - GO PCRG!

Sorry, typo in yesterdays Newsletter - Injury Prevention and Nutrition talk - Tuesday April 21.
Ok, PCRG/Gold Coast 2009 Singlets and Ladies Bra Tops have arrived.
You can view Mens & Ladies Singlet here
You can view Ladies Bra top here
As per initial agreement payment is required within 7 days if your name appears on this list.
Men's and Ladies Singlets: $45
Ladies Bra Tops: $65
Please make your payment NO LATER THAN Friday April 24.
Payment can be made via:
EFT - Preferred method
@ PCRG
EFT Details:
Westpac
Account name: Pat Carroll
Account details - BSB: 034037 A/C: 193331
NB: Please use your SURNAME as the reference when making an EFT payment and notify me via email after you performed the transaction. pat@patcarrollonline.com
Your Singlet or Bra Top can be collected at your next PCRG session or posted to you for an additional $8.
I have ordered additional items and these can be purchased @ PCRG or you can place an order via reply email.

This mornings photos
If you slept in this morning I will definitely be seeing you tomorrow & PCRG Monday 5.40am sessions kick off next Monday.
Cheers
Pat

Happy Birthday Susan - 0401 554480
Laing O'Rourke - PCRG Gold Sponsor
Laing O'Rourke began operations in Australia in 2004, laying the foundations for a significant development and construction business. The acquisition in 2006 of Barclay Mowlem, one of Australia's leading multi-disciplined construction and services companies, brings additional scale, resources and capability enabling us to accelerate and deliver on our ambitious plans.
Today, we offer a Total Solution Partner - bringing finance, development, design, construction and maintenance solutions to clients throughout Australia and the Asia Pacific region.
Thank you Laing O'Rourke for being a PCRG sponsor!

Laing O'Rourke/PCRG Gold Coast 2009 Campaign
More details about our Laing O'Rourke/PCRG Gold Coast 2009 Campaign will be posted here - stay tuned!

Scody - PCRG Silver Sponsor
The Scody online shop has the latest Scody clothing as well as discounted stock.
Thank you Scody for being a PCRG sponsor!

intraining - PCRG Sponsor
Make sure you visit intraining @ Park Rd Milton for all your running needs.
Thank you intraining for being a PCRG sponsor!

Tribetterealestate - PCRG Sponsor
When the time comes to sell your home I promise that you will receive my very best service, dedication and commitment, as well as achieving the highest possible sale price in the shortest time.
Thanks Bette for being a PCRG sponsor!

Mizuno - PCRG Sponsor
intraining stocks a full range of Mizuno shoes and apparel.
Thank you Mizuno for being a PCRG sponsor!

The Ship Inn - PCRG Sponsor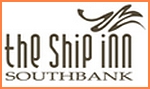 Thank you ''The Ship Inn'' for being a PCRG sponsor!

Jodie Willett Massage - PCRG Sponsor
Performance Podiatry
90 Vulture Street
West End
Contact Jodie - 0410 199710

Timex
You can purchase Timex watches directly from me @ 20% off RRP.
Please contact me via return email or touch base with me @ PCRG if you wish to order a watch.

R4YL - PCRG Sponsor
R4YL collaborate with some of Australia's top athletes, nutritionists, physiotherapists, masseurs and sports doctors to compile the most up-to-date and relevant running information available today. Each full colour issue is an interesting and valuable source of information for runners at all levels, from beginners through to the elite.
Thank you R4YL for being a PCRG sponsor!

The Print Shop
We source, control and manage every aspect of your print media - we deliver you pricing; we can take care of your artwork; we deliver you a proof; we organise the printing and the press check, then we deliver your job when and where you want it or arrange storage and distribution for you.

Your next run is only as good as your last recovery!
If you fail to follow a sensible diet your body will not gain full benefit from all of those enjoyable and challenging runs and you won't recover as well as you possibly could.
Kerith Duncanson is an accredited dietician as well as a former International class runner. An online dietary assessment by Kerith may assist you to achieve your goal.
Kerith offers 20% off her advertised fees to any runners involved with me through online coaching or any runner who is a regular member of PCRG.

PCRG Feedback
Possibly you attended a PCRG session and felt the session could have been conducted differently, or possibly you enjoyed your PCRG experience.
Your valuable (anonymous) feedback will ensure future PCRG sessions are enjoyable and rewarding and I welcome any feedback you may wish to offer.

Canberra Marathon - Best wishes to PCRG members!
A perfect "early 2009" Australian Marathon.

Quick Links...