| | |
| --- | --- |
| | in this issue |
Pat,
PCRG Christmas Party - Sunday Dec 20 - 5.30pm
Partners/Children are welcome
Parliament House Annex
Barbeque
Swimming Pool
Fireworks
Adults: $20
Children: $10
Drinks will be at your own expense
Max guests: 140
Due to 140 guest limit: RSVP will be in 2 stages.
RSVP via reply email or @ PCRG NO LATER THAN Monday November 9 if you have been a PCRG member for more than 12 months and have been an active 2009 member.
All remaining PCRG members will be able to reserve remaining tickets from Tuesday November 10 onwards.

When RSVP'ing (you know what I mean) please advise how many Adults/Children will make up your party.

I will advise payment options once the final list has been compiled.
Special thanks to Anna Bligh for securing use of the venue.
PCRG photos & feel free to email me to obtain a full res copy of your photo.
Catch you in the am - well, if you weren't @ PCRG this morning that is!
Cheers
Pat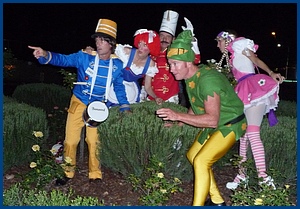 Oh what a night!
PCRG Feedback
Possibly you attended a PCRG session and felt the session could have been conducted differently, or possibly you enjoyed your PCRG experience.
Your valuable (anonymous) feedback will ensure future PCRG sessions are enjoyable and rewarding and I welcome any feedback you may wish to offer.

intraining
Make sure you visit intraining @ Park Rd Milton for all your running needs.
Thank you intraining for being a PCRG sponsor.

The Ship Inn
Thank you ''The Ship Inn'' for being a PCRG sponsor.

Your next run is only as good as your last recovery!
If you fail to follow a sensible diet your body will not gain full benefit from all of those enjoyable and challenging runs and you won't recover as well as you possibly could.
Kerith Duncanson is an accredited dietician as well as a former International class runner. An online dietary assessment by Kerith may assist you to achieve your goal.
Kerith offers 20% off her advertised fees to any runners involved with me through online coaching or any runner who is a regular member of PCRG.

Quick Links...