| | |
| --- | --- |
| | in this issue |
Pat,
I had a small break from posting PCRG photos online however they're back! You can now re-live your morning session online during your morning break. I usually upload the photos around 10.am and feel free to contact me via email whenever you would like a full res copy of your PCRG photo. You may like to save this link for regular viewing.
Over 140 runners attended Tuesday's session and everything appeared to go smoothly. One of my main aims is to ensure runners are not jammed up at any time throughout the session. You attend PCRG so that you can have a solid workout and to do this you need a clear path ahead. Members can also assist by keeping to the side of the path unless overtaking.
PCRG/Gold Coast 2010 sponsorship opportunity: There's no denying that the sight of PCRG engulfing Brisbane City 3 mornings/week is a positive one. You only have to look at how impressed pedestrians are as they take in the passing PCRG entourage. Naming rights sponsorship averages out to a cost of $133/session throughout the 15 week period (March 23 - July4). Being involved with PCRG as a sponsor will provide your company with direct exposure to 300+ active members as well as 4000 Newsletter subscribers and advertising on PatCarrollOnline.com. PCRG/Gold Coast 2010 Sponsorship proposal can be found here.
Sherwood Forest Park runs (yeah I know - sounds a bit Robin Hoodish doesn't it!) are held "every" Saturday morning @ 7.am. There is a 2k/4k and 6k on offer. When I was in the final years of my running career I decided to have a few attempts @ the 6k record. I did this because I wanted to leave my mark on what is regarded as a well respected Brisbane run. I initially broke it with a 16.40 and I finally got this down to 16.26. I would have passed 3k in around 8.20 (it's a tad short of 6k). Ok, I'll finish skiting but if you're ever at a loose end come Saturday am head out to Sherwood for a great (free) hit out through one of Brisbane's most picturesque Streets (Laurel Avenue).
More pre Gold Coast events that are currently on offer can be found here.
Peri Timo regularly attends PCRG and her partner (John Lewington) is involved in the finance and propert market. John is inviting you to attend a 2 day workshop. More details here.

Thanks for making PCRG what it is and I'll catch you in the am and/or on Friday. You won't regret it!
Cheers
Pat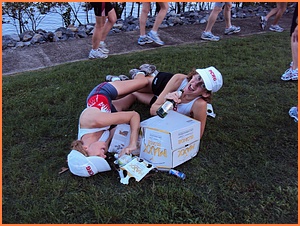 Sprung!
Gold Coast Airport Marathon/Half & 10k < 20 weeks to go!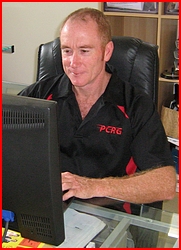 Special Offer: Sign up NOW for online coaching and my 16 week fee ($200) will apply.
I'll set you a program based on your current level of fitness and you'll have the ability to converse with me via email as often as you wish.
Additional motivation and a sense of direction are two of the common remarks I receive from my online clients.
By all means give me a call if you would like to discover more about how I can assist you - 0403 176672

FIT 4 TRAVEL

For all of your general travel requirements, as well as specialist sports tours & events, Fit 4 Travel is unique in the marketplace.
Our current selection destinations and specifically designed travel packages offer our clients some of the worlds most sensational sporting & fitness events. We are dedicated to providing truly memorable travel experiences for the athletes as well as the entire family.

Australian Outback Marathon - July 31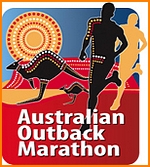 A Marathon with a difference. A Marathon which takes in Australia's outback beauty.

Intraining - PCRG Sponsor
Make sure you visit intraining @ Park Rd Milton for all your running needs.
Thank you intraining for being a PCRG sponsor!

PCRG
PCRG is one of Australia's most supportive community running groups.
Please join us if you're ever visiting Brisbane.
If you live in Brisbane - what's stopping you?

Mizuno - PCRG sponsor
Intraining stocks a full range of Mizuno shoes and apparel.
Thank you Mizuno for being a PCRG sponsor!

Quick Links...