| | |
| --- | --- |
| | in this issue |
Pat,
120+ runners attended last Tuesday's PCRG 3k Time Trial. This was a record for the month of February (95 in 2009). This indicates that PCRG will have well over 200 members in our 2010 Gold Coast team (180 in 2009).
The PCRG Gold Coast 2010 campaign will kick off on March 23. The same format remains however prizes (provided by sponsors) will be awarded at the conclusion of every PCRG session. As well as the prizes I will become "slightly" more passionate and I will continually be making you aware of how many seconds remain until race day.
Possibly you or your employee would like to be associated with PCRG as a sponsor. There are three levels of sponsorship available. Being involved as a sponsor will gain direct exposure to 350+ active members throughout the 15 week period.
Your company logo on a PCRG singlet!!!!
A copy of the 2010 PCRG/Gold Coast 2010 sponsorship proposal can be found here.
The Clem 7 10k "tunnel run" will take place on Sunday Feb 28. Entries are filling fast and the race will close once 5000 entries have been reached. If you wish to enter you had better do it NOW:
There is a PCRG team and you can enter online here.
Enter as: "A Team Member"
Team Name: PCRG
Captain's First Name: Dale
Captain's Last Name: Truscott
Catch you in the morning - rain or shine - you won't regret it - Roma St Parklands!
Cheers
Pat
Gold Coast Airport Marathon/Half & 10k < 21 weeks to go!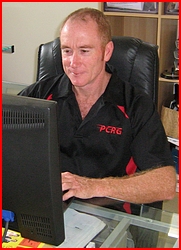 Special Offer: Sign up NOW for online coaching and my 20 week fee ($250) will apply.
I'll set you a program based on your current level of fitness and you'll have the ability to converse with me via email as often as you wish.
Additional motivation and a sense of direction are two of the common remarks I receive from my online clients.
By all means give me a call if you would like to discover more about how I can assist you - 0403 176672

Australian Outback Marathon - July 31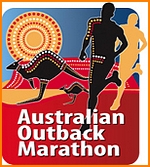 A Marathon with a difference. A Marathon which takes in Australia's outback beauty

PCRG
PCRG is one of Australia's most supportive community running groups.
Please join us if you're ever visiting Brisbane.
If you live in Brisbane - what's stopping you?

Quick Links...