| | |
| --- | --- |
| | in this issue |
Pat,
I was recently contacted by an online client who commented on how much he was enjoying the increased volume of training that I had set. This level of enthusiasm never ceases to make me aware of how it's possible to be fired up once you discover a passion that you find enjoyable/rewarding and lock in goals you wish to achieve.
I now mix up running with paddling (ocean racing ski) and both combined enable me to maintain a high level of overall fitness. I was involved in a 17k ski race on Sunday and it was the fire in my soul that was nurtured during my running career which enabled me to constantly churn through the water for the best part of 90min. I focused on nailing each part of the course in the very same way that I did in a running race and before I knew it another 10min or so had passed. I started to fatigue however deliberately slowing down didn't enter my thoughts.
You can ignite the fire in your soul by locking in a realistic/challenging goal, and there's no better time to start than NOW!
The Countdown has well and truly started for the Gold Coast Airport Marathon/Half Marathon & 10k: 20 weeks ( online coaching - special offer)
As well as:
This coolrunning event calendar may assist in helping you locate other events.
Here is a pre Gold Coast Qld events calendar that I personally put together.
Enlisting me as your personal online running coach for any event you wish to prepare for will provide you with a structured/realistic and challenging training program as well as additional motivation to help ignite the fire in your soul.
Cheers
Pat Carroll
Online Running Coach
PCRG mentor
www.PatCarrollOnline.com
Gold Coast Airport Marathon/Half & 10k < 20 weeks to go!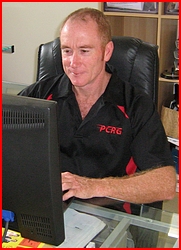 Special Offer: Sign up NOW for online coaching and my 16 week fee ($200) will apply.
I'll set you a program based on your current level of fitness and you'll have the ability to converse with me via email as often as you wish.
Additional motivation and a sense of direction are two of the common remarks I receive from my online clients.
By all means give me a call if you would like to discover more about how I can assist you - 0403 176672

Australian Outback Marathon - July 31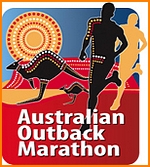 A Marathon with a difference. A Marathon which takes in Australia's outback beauty.

PCRG
PCRG is one of Australia's most supportive community running groups.
Please join us if you're ever visiting Brisbane.
If you live in Brisbane - what's stopping you?

Quick Links...