| | |
| --- | --- |
| | in this issue |
Pat,
Kerryn McCann passed away 12 months ago. A wonderful lady who left this World far too early. You may like to take a moment to remember Kerryn via this brief slide show.
Photos from this morning's session can be viewed here.
PCRG Xmas Party: If you're paying via EFT I would appreciate if you could do the transfer today, otherwise you can pay cash @ PCRG no later than this Friday.
If paying via EFT:
Westpac
Pat Carroll
BSB: 734037
A/C: 610585
1. Please use your surname as reference
2. Please email me to advise you've transferred the funds
Have a great day and catch you Thursday and/or Friday.
Cheers
Pat
2010 Gold Coast Airport Marathon - Online Coaching - 30 weeks to go!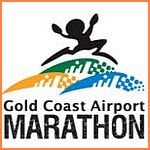 Special Offer: Sign Up now and only pay 24 week fee - $300

PCRG Sponsorship Opportunity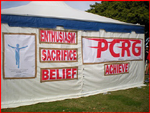 PCRG was the largest team @ the 2009 Gold Coast Airport Marathon. Your company is invited to be involved with our 2010 campaign.

Scody - PCRG Sponsor
The Scody online shop has the latest Scody clothing as well as discounted stock.
Thank you Scody for being a PCRG sponsor!

intraining - PCRG Sponsor
Make sure you visit intraining @ Park Rd Milton for all your running needs.
Thank you intraining for being a PCRG sponsor!

chem

Why not save time, money and stress on your employees by outsourcing your corporate team management for 2010? chem will coordinate your team's registrations, organise your corporate uniforms and hospitality, plus much more!

The Ship Inn - PCRG Sponsor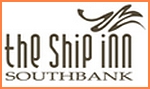 Thank you ''The Ship Inn'' for being a PCRG sponsor!

Tribetterealestate PCRG Sponsor
When the time comes to sell your home I promise that you will receive my very best service, dedication and commitment, as well as achieving the highest possible sale price in the shortest time.
Thanks Bette for being a PCRG sponsor!

Timex
You can purchase Timex watches directly from me @ 20% off RRP.
Please contact me via return email or touch base with me @ PCRG if you wish to order a watch.

Your next run is only as good as your last recovery!
If you fail to follow a sensible diet your body will not gain full benefit from all of those enjoyable and challenging runs and you won't recover as well as you possibly could.
Kerith Duncanson is an accredited dietician as well as a former International class runner. An online dietary assessment by Kerith may assist you to achieve your goal.
Kerith offers 20% off her advertised fees to any runners involved with me through online coaching or any runner who is a regular member of PCRG.

PCRG Feedback
Possibly you attended a PCRG session and felt the session could have been conducted differently, or possibly you enjoyed your PCRG experience.
Your valuable (anonymous) feedback will ensure future PCRG sessions are enjoyable and rewarding and I welcome any feedback you may wish to offer.

Quick Links...