| | |
| --- | --- |
| | in this issue |
Pat,
I was recently contacted by David Bourne's family. They're extremely upset by the fact that Dave is considering keeping his (Movember) moustache if he doesn't raise $500 by tomorrow evening. Dave's tally currently sits at $335.
I tend to agree with Dave's family. I find his moustache to be extremely "creepy" and I also want to see it gonesky.
I've just transferred $10 online and please please please join me in donating $10, not only for such a worthy cause (raising vital awareness and funds for prostate cancer and male mental health) but to also rid Dave Bourne of what is not dissimilar to a patch of scraggily grass.
By popular demand PCRG will not be taking place at Suncorp Stadium over Summer. The abundance of cement does tend to result in an extra warm session.
Tomorrow's PCRG session will take place at West End. I hope you can make it.
Video taken during Tuesdays PCRG session (thanks Cassie)
Cheers
Pat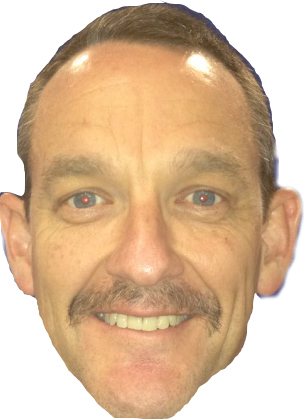 Dave's "Bourne Identity". Let's tidy it up!
Like PCRG on Facebook
Keep up to date re what's happening @ PCRG.

Quick Links...