| | |
| --- | --- |
| | in this issue |
Pat,
Thank you for the (Ocean Ski) gift voucher that was presented to me @ the Cocktail Party, and a huge thank you goes to Theresa and Claire for arranging the voucher - You girls Rock! The voucher will go a long way towards paying for my new ski which I will take delivery of in late September. I can't wait!
Why paddling I hear you ask: During the final years of my running career I would often see people paddling in the river and I made a pact with myself that once I retired from competitive running that I would take up paddling. It's a great workout however it's without doubt that running provides a higher level of overall fitness.
There's a great article in the latest R4YL on Anna Bligh, and PCRG is mentioned numerous times. Here's the article. Adjust the zoom % in the header of the file if the font is hard to read.
I'm traveling to Sydney early Friday morning for a City to Surf function, therefore Matt Phillips will be Fridays PCRG coach. To lessen the demand placed on Matt you may wish to attend tomorrow morning. Otherwise, Matt will be your "main man" Friday morning.
Cheers
Pat
P.S. You can provide (anonymous) PCRG feedback here.
Solomon Airlines Guadalcanal Half Marathon and Fun Run

The inaugural Solomon Airlines Guadalcanal Half Marathon and Fun Run presents an unique opportunity to challenge yourself in a beautiful tropical paradise.

Scody - PCRG Silver Sponsor
The Scody online shop has the latest Scody clothing as well as discounted stock.
Thank you Scody for being a PCRG sponsor!

intraining - PCRG Sponsor
Make sure you visit intraining @ Park Rd Milton for all your running needs.
Thank you intraining for being a PCRG sponsor!

The Ship Inn - PCRG Sponsor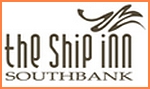 Thank you ''The Ship Inn'' for being a PCRG sponsor!

Tribetterealestate PCRG Sponsor
When the time comes to sell your home I promise that you will receive my very best service, dedication and commitment, as well as achieving the highest possible sale price in the shortest time.
Thanks Bette for being a PCRG sponsor!

Timex
You can purchase Timex watches directly from me @ 20% off RRP.
Please contact me via return email or touch base with me @ PCRG if you wish to order a watch.

Your next run is only as good as your last recovery!
If you fail to follow a sensible diet your body will not gain full benefit from all of those enjoyable and challenging runs and you won't recover as well as you possibly could.
Kerith Duncanson is an accredited dietician as well as a former International class runner. An online dietary assessment by Kerith may assist you to achieve your goal.
Kerith offers 20% off her advertised fees to any runners involved with me through online coaching or any runner who is a regular member of PCRG.

PCRG Feedback
Possibly you attended a PCRG session and felt the session could have been conducted differently, or possibly you enjoyed your PCRG experience.
Your valuable (anonymous) feedback will ensure future PCRG sessions are enjoyable and rewarding and I welcome any feedback you may wish to offer.

Quick Links...