Pat,
There will be a brief cheque presentation at the conclusion of tomorrow mornings PCRG session re the $39,060 we raised for "Creating a bluer sky for William". Thanks again to everyone who embraced this worthy cause and it would be great if there was a strong showing tomorrow am to place a heart felt closure to another fantastic fund raising campaign. Not to forget the "actual" PCRG session you'll be taking part in.
Are you having dramas with your Achilles Tendon? David Gruhl (no ladies - not the foo fighters dude) is about to graduate from a Bachelor of Podiatry at QUT. Dave is conducting an assignment on achilles tendinopathy and investigating treatment protocols. Dave would love to have a chat to you if you have an Achilles niggle that is preventing you from training. Dave is cool with attending PCRG and assess you post session: davidg_08@hotmail.com
The Australian Distance Running Calendar is still in full force with Blackmores Sydney Marathon / Twilight Bay Run and Melbourne Marathon yet to go. I'll be on the mic in Sydney and Melbourne and I hope you'll be joining me in either (or both perhaps).
Letitia O'Malley (PCRG member) is taking part in a 24hr "Hairathon" this Saturday (New Farm) with all proceeds going to "Kelly Carlton Legacy". Details here.
Venue: Marc James Hairdressing
68 Heal Street, New Farm (QLD)
Start: 8am - Sunday 14th September 2014
Finish: 8am - Monday 15th September 2014
Cost: Adults: $30 Children: $15
Cheers
Pat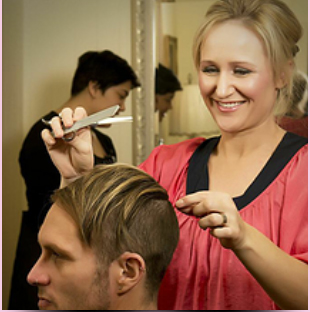 Good on YOU Letitia
PCRG
PCRG is one of Australia's most supportive community running groups.
Please join us if you're ever visiting Brisbane.
If you live in Brisbane - what's stopping you?

Quick Links...