Pat,
Peita Hynes (Accredited Practicing Dietician & Sports Dietician/PCRG member) is feeling extra generous in her maternal state and is offering Newsletter Subscibers "50%" (PBD) off an initial Dietician Consultation. What's PBD I hear you ask. Well it's a "PRE BIRTH DEAL" so book in "before bub gets out" (Jan).

Peita has over 12 years experience in the health industry, starting her career as an exercise physiologist with UQ Sport and has been practicing as a dietitian for 10 years. Peita specialises in weight management and sports nutrition and has worked in a variety of settings including Queensland Health, corporate health, private practice, the Wesley Weight Management Clinic, the Queensland Academy of Sport as well as consultant Sports Dietitian for the Brisbane Lions Football Club. Peita is an Accredited Sports Dietitian and has worked with athletes from weekend warriers to elite athletes in sports such as waterpolo, track and field, AFL and swimming.
Peita's passion for health means she also practices what she preaches, both in the kitchen and the sporting field. Peita is a keen runner herself having completed 18 half marathons and 2 marathons. She has a particular interest in endurance sports, and from her marathon training, knows firsthand how important the right nutritional plan is. She believes the key to health and weight maintenance is an active lifestyle supplemented with a balanced nutritional approach. There is nothing wrong with enjoying good food and alcohol; this is a normal part of life. The key is to do this in moderation and understand your balance.
To book your consulation, call the Queensland Sports Medicine Clinic at the Gabba on 3891 2000. Located at Gate 2, 812 Stanley St, Woolloongabba.
Isn't it great to have the River Walk back! PCRG will take place there tomorrow.
PCRG photos and always feel free to hit me up for a full res copy of your pic.
All the best to everyone running in Melbourne on Sunday - I'll catch you there!
Cheers
Pat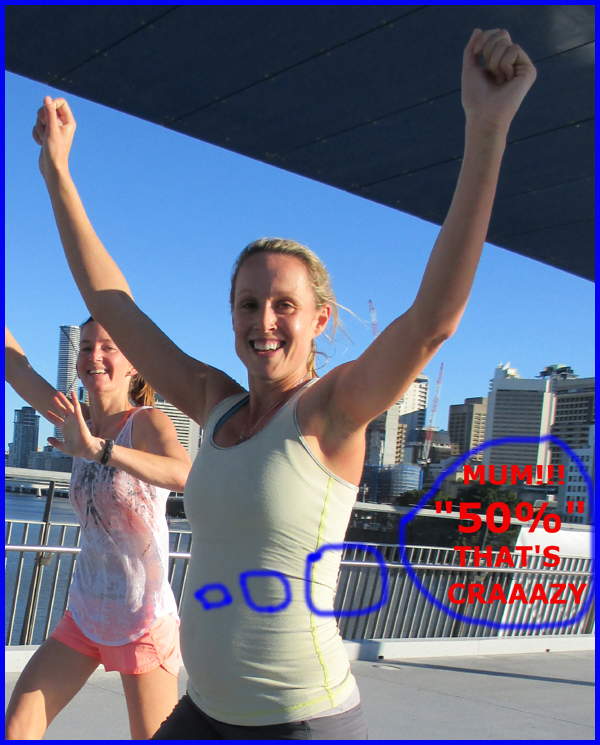 PCRG
PCRG is one of Australia's most supportive community running groups.
Please join us if you're ever visiting Brisbane.
If you live in Brisbane - what's stopping you?

Quick Links...