| | |
| --- | --- |
| | in this issue |
Pat,
Please contact me if you entered Gold Coast directly. Meaning: you didn't pay your entry fee to me. If this is the case I can have you added to the PCRG team.

Hopefully you have "locked" in the City2South. It's a ripper 14k taking place in Brisbane on June 15. A great event "in it's own right" and an ideal lead-in for anyone running at the Coast 3 weeks later. Details here. Team password is PCRG.
If you're not running City2South you may wish to "volunteer" your time for an hour or so. I have been asked to source "20" volunteers" and in return City2South will donate $600 to "Creating a bluer sky for William". Please let me know if you can assist.
Ok - I have "5" "double" passes to the VIP tent @ City2South. Imagine running City2South and then scooting off to the VIP tent for a relaxing breakfast. Imagine giving the "royal wave" as non VIP people walk past checking out who all the celebs are.
Well…here's the deal: Your name will going into a draw providing you're registered on everydayhero "Creating a bluer sky for William" and raised at least $50 by Friday week – June 6.
Possibly you're a tad time poor and unable to find the time to set up your profile on everydayhero. If this is the case simply shoot me off an email and I will do it all for you. I will set you UP and then all you will have to do is forward a link to your email contacts inviting a $10 donation.

NB: You don't have to be running at the Coast to be an active fundraiser - you don't even have to be a PCRG member. It would be great if everyone could take part (MORE THE MERRIER). We currently have "5" people registered on EH. Seldom do I ask anything of group members apart from reaching within @ a PCRG session. It would be great if we could use the very same spirit to help a wonderful and well deserving family.
Your time in total: Either side of 15 seconds
Difference to Williams Life: Monumental
I have set up a page on my site which provides you with all the information you require to set up your own everydayhero fundraising page.

If you're using a smart phone you'll find info under PCRG. Setting up such is much easier on a PC though.
Our great Sponsors:
Don't forget to drink a glass or two of "Harden Up" today - this will ensure I catch YOU in the am. 1k reps @ Suncorp.
Cheers
Pat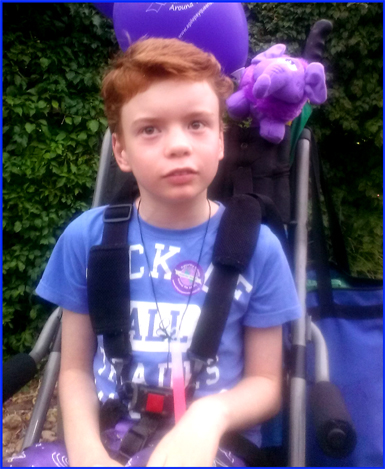 William
PCRG
PCRG is one of Australia's most supportive community running groups.
Please join us if you're ever visiting Brisbane.
If you live in Brisbane - what's stopping you?

Quick Links...