| | |
| --- | --- |
| | in this issue |
Pat,
I'm about to "reconcile" the PCRG group entry. I will publish a list on Wednesday noting all who paid entry directly to myself.
It's time to "embrace" our 2014 Charity. All PCRG members can help raise funds regardless of whether you're running at the Coast.
I'm well aware that the majority of group members enjoy helping an "individual". With this in mind (and in consultation with group members) I'm please to announce we will be "Creating a bluer Sky" for "William Turner".
William's Mother (Louise) is my cousin. I have toyed with putting William forward as a recipient for a number of years & now believe the time has arrived. Louise is a courageous soul and more than deserving of such support.
William Turner is 13 years old. William was born prematurely and suffered cerebral bleed to the brain as well as hydrocephalus and also diagnosed with Lennox gastaut syndrome. At 6 months of age William had his first epileptic seizure & to this day can have up to (and over) 200 seizures/day. William is completely non verbal, still in nappies, cannot bath or feed himself and requires permanent one on one care due to the unpredictable seizures that can cause horrific injuries. Medication includes a cocktail of anti epileptic medication, resulting in William feeling quite numb and lacking energy.
As William grows taller and heavier he becomes harder to manage. Louise (Williams Mother/single Mum) has a wish list which includes a hoist (to help lift William) and multiple therapies.

I have set up a page on my site which provides you with all the information you require to set up your own everydayhero fundraising page.
If you're using a smart phone you'll find info under PCRG. Setting up such is much easier on a PC though.

I have noted wording you can cut and paste into an email inviting your contacts to donate $10. Yes that's right $10. Multiple donations of $10 (or more) will make a massive difference when it comes to caring for William.

I know that PCRG will embrace "Creating a bluer sky for William".
Our great Sponsors:
Don't forget to drink a glass or two of "Harden Up" today - this will ensure I catch YOU in the am.

Cheers
Pat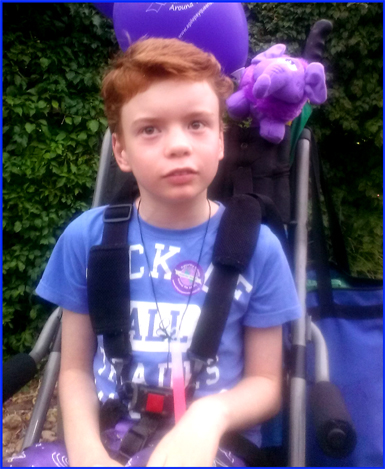 William
PCRG
PCRG is one of Australia's most supportive community running groups.
Please join us if you're ever visiting Brisbane.
If you live in Brisbane - what's stopping you?

Quick Links...