| | |
| --- | --- |
| | in this issue |
Pat,
If you're not running City2South (June 15) you may wish to "volunteer" your time for an hour or so. I have been asked to source "20" volunteers" and in return City2South will donate $600 to "Creating a bluer sky for William". I'm struggling a tad with numbers and need to confirm with City2South early tomorrow. 4 PCRG members have put their hand up - I need 16 more volunteers please - 2hrs max on Sunday week. Please advise ASAP via reply email.

Positions up for grabs:
Start line marshals (Get to boss the runners) - 05 (14km event)
Start line marshals - 05 (5km event)
Directional marshals - 05 (5km event)
Drink stations - 05 (5km event)
Ok - I have "5" "double" passes to the VIP tent @ City2South. Imagine running City2South and then scooting off to the VIP tent for a relaxing breakfast. Imagine giving the "royal wave" as non VIP people walk past checking out who all the celebs are.
Well…here's the deal: Your name will going into a draw providing you're registered on everydayhero "Creating a bluer sky for William" and raised at least $50 by "this Friday" – June 6.
Possibly you're a tad time poor and unable to find the time to set up your profile on everydayhero. If this is the case simply shoot me off an email and I will do it all for you. I will set you UP and then all you will have to do is forward a link to your email contacts inviting a $10 donation.

NB: You don't have to be running at the Coast to be an active fundraiser - you don't even have to be a PCRG member. It would be great if everyone could take part (MORE THE MERRIER). We currently have "5" people registered on EH. Seldom do I ask anything of group members apart from reaching within @ a PCRG session. It would be great if we could use the very same spirit to help a wonderful and well deserving family.
Your time in total: Either side of 15 seconds
Difference to Williams Life: Monumental
I have set up a page on my site which provides you with all the information you require to set up your own everydayhero fundraising page.

If you're using a smart phone you'll find info under PCRG. Setting up such is much easier on a PC though.
Our great Sponsors:
PCRG 2014 singlets are ready and can be collected @ PCRG.
Great to see such a strong showing at the Time Trial this am. I'll post results ASAP.
Cheers
Pat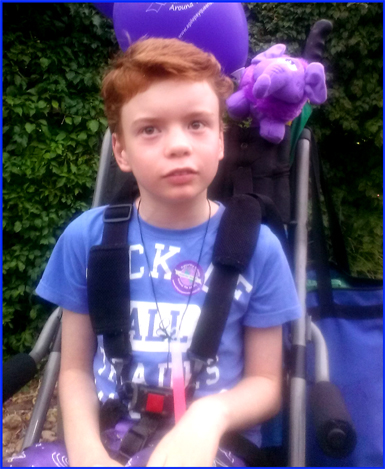 William
PCRG
PCRG is one of Australia's most supportive community running groups.
Please join us if you're ever visiting Brisbane.
If you live in Brisbane - what's stopping you?

Quick Links...