Pat,
Yes - it's "the" annual email inviting my subscribers to donate to a worthy cause. Can I just say from the onset that I'm aware that you get bombarded with similar email requests on a regular basis. It is my hope that you have left some room in your budget to allow for a $10 donation (a tad more would be fab) to help make a massive difference.
Possibly you're a past or present PCRG member OR a past or present online client. You may have been entertained by my vocals at an event you attended. I totally enjoy being involved in the Australian distance running community in this way. I had a desire to make a difference post running career - I'm blessed!
I also have a desire to make a difference by helping families who're challenged in some way.
William Turner is 13 years old. William was born prematurely and suffered cerebral bleed to the brain as well as hydrocephalus and also diagnosed with Lennox gastaut syndrome. At 6 months of age William had his first epileptic seizure & to this day can have up to (and over) 200 seizures/day. William is completely non verbal, still in nappies, cannot bath or feed himself and requires permanent one on one care due to the unpredictable seizures that can cause horrific injuries. Medication includes a cocktail of anti epileptic medication, resulting in William feeling quite numb and lacking energy.
As William grows taller and heavier he becomes harder to manage. Louise (Williams Mother/single Mum) has a wish list which includes a hoist (to help lift William) and multiple therapies.
Your generous donation can be made here and a tax deductible receipt will be automatically emailed to you.
We often acknowledge gifted sports people (and the like) as hero's, and often rightly so. I do however also believe that we should show the same respect to members of our community who're well and truly out of the public eye yet still possess similar courage they're required to call on "hourly". William's mother possess such courage.
Let's make a difference to Williams life & all the best with your running.
Pat Carroll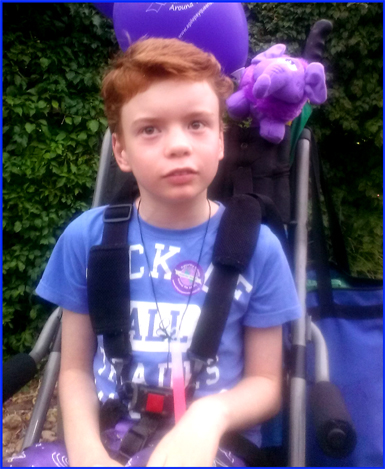 William

Quick Links...