| | |
| --- | --- |
| | in this issue |
Pat,
Two decades has "almost" passed since I broke the Australian "all comers" record for the Half Marathon. "All comers" refers to the fact that my 61.11 remains the fastest Half Marathon run on Australian soil (well ok…..bitumen).

Top 10 All Time can be viewed here.
Anyway, this is not yet another "self promotion" Newsletter. It's more about nominating the May 18 smh half marathon as an interstate event we can target "as a group" and at the same time be there with me to celebrate my record ticking past the 20 year mark. I'll be the race announcer on the day.
The smh half is a great event and at a time of year when Sydney is at it's finest.
You can enter here and PCRG team password is…….wait for it……….. "PCRG".

Sheraton on the Park is just across from the start and is reasonably priced if you book in advance.
I will also be encouraging PCRG member to take part in the Noosa Half Marathon/10k which falls 3 weeks prior to smh half - April 26. The Noosa 10k will be ideal for those running the Half in Sydney.
Also - not to leave out the Twilight Half Marathon/10k which will take place on March 23
Gold Coast < 20 weeks to go & catch you @ The Ship!
Cheers
Pat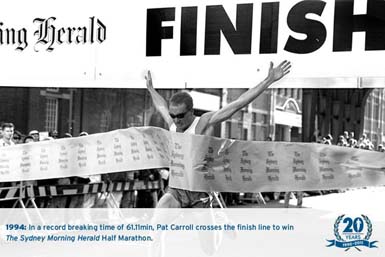 Online Coaching - Gold Coast 2014 Special Offer!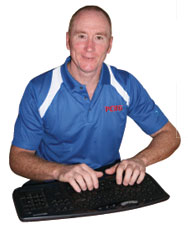 Sign up "NOW" & start your campaign "NOW" (20 weeks to go) and my 16 week fee will apply.
"Having someone believe in you can help make the unbelievable happen".

PCRG
PCRG is one of Australia's most supportive community running groups.
Please join us if you're ever visiting Brisbane.
If you live in Brisbane - what's stopping you?

Like PCRG on Facebook
Keep up to date re what's happening @ PCRG.

Quick Links...