| | |
| --- | --- |
| | in this issue |
Pat,
I was over the moon with the "heart" shown @ PCRG on Tuesday. Such a strong response for the 3k Time Trial and we can all back up for another hit in May and June (first Tuesday). Thanks Ollie for taking the "alternative session".

Results

VID

Please email me if your result hasn't been noted
The "Auscript" PCRG Gold Coast 2014 campaign will kick off in 4 weeks which will involve prizes @ "every PCRG session" over the 10 week period.
Please touch base with me if you would like to come on board as a PCRG sponsor.
PCRG Gold Coast 2014 Group Entry Procedure
Catch you @ PCRG!!!
Cheers
Pat
Online Coaching - Gold Coast 2014 Special Offer!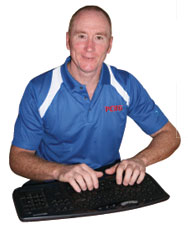 Sign up "NOW" & start your campaign "NOW" (15 weeks to go) and my 12 week fee will apply.
"Having someone believe in you can help make the unbelievable happen".

PCRG
PCRG is one of Australia's most supportive community running groups.
Please join us if you're ever visiting Brisbane.
If you live in Brisbane - what's stopping you?

Like PCRG on Facebook
Keep up to date re what's happening @ PCRG.

Quick Links...