Pat,
I know that you receive numerous newsletters from me so I'll cut straight to the chase.
My running group (PCRG) had adopted MND and ME as our annual charity and there's still some work to be done before we hit out 20k target.
Scott Sullivan is a quality of man like no other with a beautiful young family. Scott is confronted with a terminal illness (motor neuron disease) and has channelled his energy into creating awareness for MND and the necessity to find a cure. In turn Scott established MND and ME.
My time as a Marathoner has instilled an inner strength which has enabled me to deal with whatever life sends my way however I'm unsure if I would find the same strength Scott has if dealt the same card. Lets help this amazing mans quest to help find a cure as well as care for those currently dealing with MND.
Please sponsor my Gold Coast Half Marathon run. $10 (or whatever you desire) is all I ask.
You can join PCRG online fundraising team here.
Life is a gift.
Pat Carroll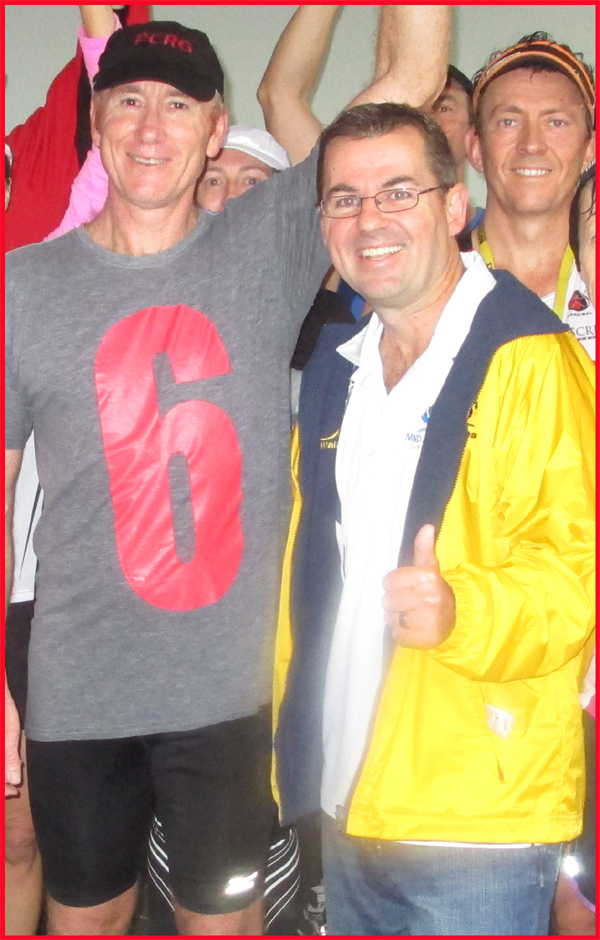 Scott - I give you far more than a "Thumbs Up" mate!