| | |
| --- | --- |
| | in this issue |
Pat,
There will be an official cheque presentation tomorrow morning for the charity $'s raised by PCRG leading into the 2013 Gold Coast Airport Marathon.
The final amounts are in. We raised $28,055 for MND and ME as well as $10,255 for Blue Sky Foundation. This was a massive effort by all concerned and on behalf of both organisations I extend my sincere thanks. Both amounts take PCRG's all time fund raising tally up to $236,000.
PCRG Xmas Social Gig: Sunday Dec 1 @ Fridays/Riverside Centre. I was @ Fridays a few Sundays ago and was impressed with the cool band that plays covers (80's/90's). The band plays from 2pm to 6pm - admission is free and you can order snack food from the menu. I have to tell you - as the sun went down the backdrop for the band was the Story Bridge (all lit up) it was surreal!
Hopefully catch you in the am. PCRG will take place in the Gardens.
Cheers
Pat
Online Coaching - Gold Coast 2014 Special Offer!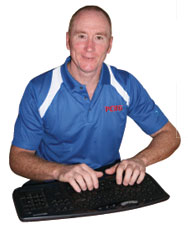 Sign up "NOW" & start your campaign "NOW" (34 weeks to go) and my 30 week fee will apply.
"Having someone believe in you can help make the unbelievable happen".

PCRG
PCRG is one of Australia's most supportive community running groups.
Please join us if you're ever visiting Brisbane.
If you live in Brisbane - what's stopping you?

Like PCRG on Facebook
Keep up to date re what's happening @ PCRG.

Quick Links...