| | |
| --- | --- |
| | in this issue |
Pat,
PCRG will take place Good Friday.
Just a reminder singlet payment was due last Friday. It would be great if you could pay toot sweet:
Bank: Westpac
Account name: Pat Carroll
BSB: 034037
Account Number: 193331
Reference: Surname
Andy Steele (PCRG member) is a salt of the earth type of guy and someone I admire. Andy will be taking part in the upcoming Ride to Conquer Cancer which is raising $$ for women's cancer research. You can sponsor Andy here.
If you have a smart phone and recently viewed my web site you would have noticed that I have a NEW "Mobile" web site. It's a cut down version of PC site allowing for a more practical option for a smaller screen.
Rob Lowe (PCRG member) and his team at Mobisize have optimised the PCRG website so that you can access all the "nuts and bolts" info you need. You can view the content on PCRG website in a mobile friendly manner. More from Rob here.
Give Rob a call. Mobisize will optimise your website (or build a new one) for cheaper than you think!!
Rob Lowe
rob@mobisize.com
www.mobisize.com
045 7474 869
I will "on occasion" advise (on "Members" page) where PCRG will be taking place however I still reserve the right to occasionally keep you guessing. (Go to PCRG tab and then select "Members")

Just in case you're not aware you can save a PCRG "ICON" on your Home Screen simply by selecting option at very bottom of screen whilst www.patcarroll.com.au is up and running - on an iphone it's the curved arrow and then select "Add to Home Screen".
Catch you in the am and/or on Friday.
Cheers
Pat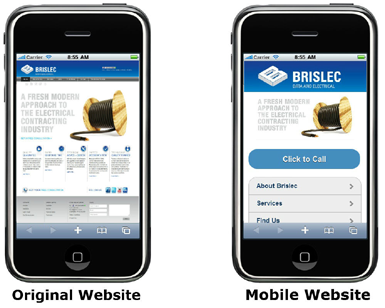 Thank you "Auscript" for supporting PCRG

Every year, Auscript records over 100,000 hours of digital audio and delivers nearly one million pages of transcript.
With the highest published quality ratings in the country (98.5% raw accuracy), Auscript is the market leader in mission-critical recording and transcription services for justice, business, government and law enforcement clients. We are 100% Australian owned and operated and all Auscript transcripts are hand-produced in Australia.

Online Coaching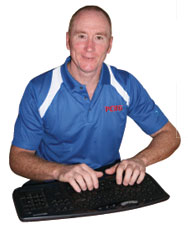 Gold Coast 2013 Special Offer: Sign Up NOW (< 16 weeks to go) and my 12 week fee will apply.
Possibly you can't run at the Coast and have locked in an event elsewhere. If so, I can help!
"Having someone believe in you can help make the unbelievable happen".

Noosa Half Marathon & 10k

Accomplish your 2013 fitness goals with Noosa Ultimate Sports Fest! From a flat and scenic half marathon & 10k to a 85km bike ride and a plethora of swim distances, your fitness goal can be accomplished here! Enter now SWIM NOOSA, CYCLE NOOSA or RUN NOOSA on 27-28 April 2013!

PCRG
PCRG is one of Australia's most supportive community running groups.
Please join us if you're ever visiting Brisbane.
If you live in Brisbane - what's stopping you?

Charles will donate $250 to PCRG charity
Charles Nurse is a home and investment loan specialist within the Commonwealth Bank and is a member of the running group. Charles is available to complete a no obligation Financial Health Check 7 days a week both during and after hours at your home or office and ensures a fast and effective solution to your finance goals.
In addition to his good service he will donate $250 to PCRG's chosen charity for every new loan that is completed, which also includes refinancing existing loans from other finance institutions outside of the Commonwealth Bank.
Contact Charles on 0421-313-313 or: charles.nurse@cba.com.au

Like PCRG on Facebook
Keep up to date re what's happening @ PCRG.

Quick Links...