| | |
| --- | --- |
| | in this issue |
Pat,
That's right "FREE". To claim your FREE session all you have to do is approach me at conclusion of PCRG and advise you regret attending & that a soft "dry" bed would have been a better option.

But wait - there's more: If it's raining tomorrow morning @ 5.30am I'll wear below clown suit during the warm up. You don't believe me - well ask anyone who really knows me: "Oh yeah Pat would do something like that"!
Rain is predicted to continue falling all week. Embrace the challenge and as a result your day/week will be much better for it.
Tomorrow's session: 500's in the Gardens!!!
Possibly you're a Newsletter subscriber and would prefer to kick start your running with a beginners running group. Glee Mitchell and Nik Scriven have just what you're after:
Glee and Nik's Run/Walk group takes place Monday evenings 7-8pm and all levels of runners are welcome.
Gregory Park, Baroona Rd, Milton (near toilet block)
Tend to break into groups: experienced runners 8-10km, newer runners 6-8km, walkers 4-6km completed in hour session
Stay in groups of 2+ for safety
Cost: $5 per session on a casual basis; OR 10 pack of sessions for $30 (payable in advance)
Glee Mitchell fitfunfab@optusnet.com.au or 0417 065 408
Nik Scriven nicandscriv@bigpond.com or 0410 676 663
Cheers
Pat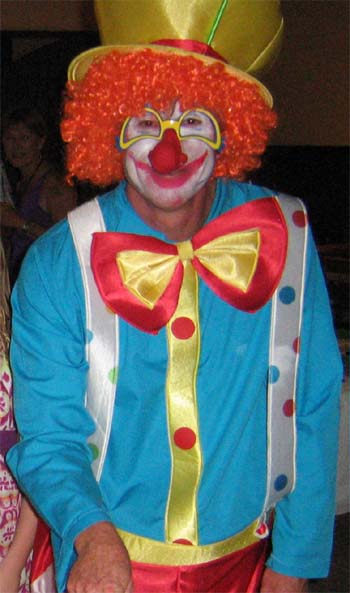 If it's raining @ 5.30am I'll be the one clowning around!
Online Coaching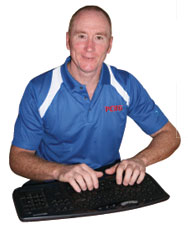 Gold Coast 2013 Special Offer: Sign Up NOW (< 20 weeks to go) and my 16 week fee will apply.
Possibly you can't run at the Coast and have locked in an event elsewhere. If so, I can help!
"Having someone believe in you can help make the unbelievable happen".

PCRG
PCRG is one of Australia's most supportive community running groups.
Please join us if you're ever visiting Brisbane.
If you live in Brisbane - what's stopping you?

Thank you "Auscript" for supporting PCRG

Every year, Auscript records over 100,000 hours of digital audio and delivers nearly one million pages of transcript.
With the highest published quality ratings in the country (98.5% raw accuracy), Auscript is the market leader in mission-critical recording and transcription services for justice, business, government and law enforcement clients. We are 100% Australian owned and operated and all Auscript transcripts are hand-produced in Australia.

Like PCRG on Facebook
Keep up to date re what's happening @ PCRG.

Quick Links...