| | |
| --- | --- |
| | in this issue |
Pat,
If you're part of the PCRG Team I will be collecting your race number this weekend. Your options for collection are:
At PCRG Tuesday OR Thursday (NB: PCRG will not take place on Friday). Also @ "Pat Carroll Online & Onland" booth, at Gold Coast Expo from 12pm Friday July 5 to 3pm Saturday July 6. Also @ PCRG Tent Sunday July 7/start area/pre race - race numbers will be on table, back right hand corner of tent.
That's correct - PCRG will not take place next Friday and we will have a 1 week break post Gold Coast - resuming Tuesday July 16.
I'm no longer able to add anyone to the official team however anyone who is not on the following list is still more than welcome to make use of the PCRG Tent (Teams Area) and feed off the energy from fellow PCRG members.
Here's the FINAL PCRG Gold Coast 2013 Team.
There will be a barbeque on offer once you're finished involving a cost of $5/person.
Saturday night's gig looks set to be a ripper with 120 starters - I'm thrilled with the response - thank you so much! There's still room if you wish to confirm via reply email toot sweet.
Dress Code: Smart Casual is fine however some people (including yours truly) are going all the way - no pressure - it's all good as long as you bring a smile.
There will be a Charity Auction with ALL proceeds going to Blue Sky Foundation (providing assistance to children with Autism).
Please advise via reply email if you would like someone to call you prior to X item going under the hammer.
Gold Coast is just over 1 week to go and I hope you're half excited as I am.
Stay healthy
Pat
Thank you "Auscript"!!! PCRG's "GOLD" Sponsor

Every year, Auscript records over 100,000 hours of digital audio and delivers nearly one million pages of transcript.
With the highest published quality ratings in the country (98.5% raw accuracy), Auscript is the market leader in mission-critical recording and transcription services for justice, business, government and law enforcement clients. We are 100% Australian owned and operated and all Auscript transcripts are hand-produced in Australia.

Online Coaching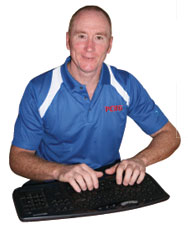 "Having someone believe in you can help make the unbelievable happen".

Mizuno - PCRG Sponsor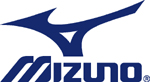 Intraining stocks a full range of Mizuno shoes and apparel.
Thank you Mizuno for being a PCRG sponsor!

Intraining - PCRG Sponsor
Make sure you visit intraining @ Park Rd Milton for all your running needs.

Pizza Capers - PCRG Sponsor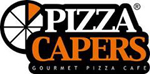 The year was 1996 and at the time the convenience food market was overflowing with cheap and nasty 'junk' food. There was a real need for change, and it came from the relaxed and leafy suburb of Kenmore in Brisbane's west - the location of the very first Pizza Capers kitchen.

The Ship Inn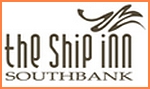 The Ship Inn has been PCRG's home since inception and we're forever grateful.
Thanks heaps John!

Fast Track - PCRG Sponsor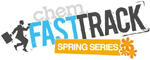 Fast Track is designed to get you out of the office & being active in your own time. We know you're busy & we know it's hard to make time for exercise, so we've created an event that fits into your schedule and makes it easy to get out and be active.
It's also the perfect opportunity to fast track your fitness in preparation for summer!

BIOTEC 360 - PCRG Sponsor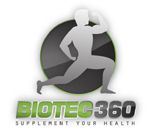 Biotec 360 is a privately owned and operated store, specialising in sports nutrition and supplementation. Priding ourselves on exceptional customer service, knowledge and quality goods, Biotec 360 offer a complete range of products, ranging from goal specific proteins, performance supplements, weight management and general health.

Mobisize - PCRG Sponsor
With one in three of your prospective clients and customers looking for you on mobile devices, it has never been more important to provide them with a website optimised for their mobile phone. More than 50% of all mobile phone users now have a smartphone such as the iPhone. We can help you to create a solution that will ensure your customers can easily navigate your website on a mobile device.

Charles will donate $250 to PCRG charity
Charles Nurse is a home and investment loan specialist within the Commonwealth Bank and is a member of the running group. Charles is available to complete a no obligation Financial Health Check 7 days a week both during and after hours at your home or office and ensures a fast and effective solution to your finance goals.
In addition to his good service he will donate $250 to PCRG's chosen charity for every new loan that is completed, which also includes refinancing existing loans from other finance institutions outside of the Commonwealth Bank.
Contact Charles on 0421-313-313 or: charles.nurse@cba.com.au

Timex - PCRG Sponsor

Purchase your Timex Watch for 20% below RRP. Contact pat@patcarrollonline.com for payment options.

PCRG
PCRG is one of Australia's most supportive community running groups.
Please join us if you're ever visiting Brisbane.
If you live in Brisbane - what's stopping you?

Like PCRG on Facebook
Keep up to date re what's happening @ PCRG.

Quick Links...