| | |
| --- | --- |
| | in this issue |
Pat,
No - you haven't mysteriously dropped off my Newsletter sub list. I've been lying low giving you time to recover from earlier bombardments. How's life anyway? PCRG continues to rock along and attendance is growing now that daylight is with us @ 5.30am. I've introduced a few new venues, all of which have received a warm "fresh" welcome. Qld Uni being one such venue and when we do venture there I strongly encourage ALL to adhere to the same warm up and cool down route, especially crossing roads at designated ped crossings.
Date Claimer: PCRG Xmas Party - Sat Nov 24 - Melbourne Hotel. Please lock it in!
I regularly run a lap of Mt Coot-tha, and did so Sunday am. The annual Mousdash Mt Coot-tha Run/Walk will take place on Sunday Nov 11 and I have 2 "free" entries which can be won by "PCRG" members. All you have to do is guess where tomorrow am's session will take place. You can place your entry on PCRG's facebook page. You have to attend tomorrow's session to qualify and more than one person can suggest same venue, and if so I'll place such names in a hat/cap/you know what I mean.
Virginia Reilly (PCRG member) has handed in her pepper spray & pistol and taken on a new exciting career as a "Lean Mumma" trainer. Bad news for me because who will I now contact to get me off a speeding fine - great news for new Mums though. There's an info night tomorrow night (Coorparoo).
Walk for awareness takes place this Sunday - details here.
Fund raiser on the Coast (Oct 4) for Turia Pitt and Kate Sanderson who participated in the Kimberley Ultramarathon in Western Australia. During the early stages of this race they became trapped in a gorge that was engulfed by a raging bushfire and suffered horrendous burns and other injuries. Both ladies will now live the rest of their days in severe pain and discomfort, unable to work or lead normal lives. Details here.
On October 1, Robert Reed will be running 110km from the Sunshine Coast to Brisbane and is looking for 110 runners to join him for the final 10km of the journey, at their own pace. The run will be commencing at 9.00am from Centro Toombul and finish by 12.30pm at the Botanical Gardens, Brisbane CBD. Details here.
Spring is well and truly here and the sun is "almost" in full swing @ 5.30am. I hope to catch YOU @ PCRG in the am.
Yours in Spring
Pat
P.S. You learn something every day! I just realised that I've always gone with the lazy man's spelling (Mt Cootha) when in fact it's "Mt Coot-tha".
Here's wishing you every success V!
Thank you Ai Group for being a GOLD PCRG sponsor!
The Australian Industry Group (Ai Group) is a peak industry association in Australia which along with its affiliates represents the interests of more than 60,000 businesses in an expanding range of sectors including: manufacturing; engineering; construction; automotive; food; transport; information technology; telecommunications; call centres; labour hire; printing; defence; mining equipment and supplies; airlines; and other industries. The businesses which we represent employ more than 1 million employees.

Online Coaching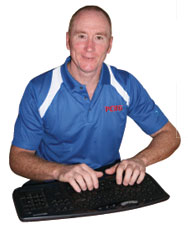 This is what I do with my day.

PCRG Sponsor: Intraining
Make sure you visit intraining @ Park Rd Milton for all your running needs.
Thank you intraining for being a PCRG sponsor!

PCRG Sponsor: Mizuno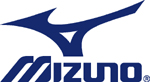 Intraining stocks a full range of Mizuno shoes and apparel.
Thank you Mizuno for being a PCRG sponsor!

PCRG's Best Sponsor of all time!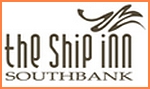 The Ship Inn has been PCRG's home since inception and we're forever grateful.
Thanks heaps John!

Hilly Socks - second to none!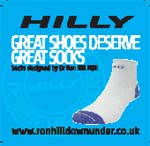 I met Ron Hill pre 1986 London Marathon - Ron is a true legend! This meeting encouraged me to try "Hilly Socks" some 25 years later. I'm particularly impressed with the Mono Skins and can honestly say they're the best fitting sock I've ever worn.
Hilly Socks are professionally made with comfort second to none!

PCRG
PCRG is one of Australia's most supportive community running groups.
Please join us if you're ever visiting Brisbane.
If you live in Brisbane - what's stopping you?

Like PCRG on Facebook
Keep up to date re what's happening @ PCRG.

Quick Links...