| | |
| --- | --- |
| | in this issue |
Pat,
Once again the 2012 Noosa Winter Festival, will be serving up the Noosa Half Marathon, Mizuno Noosa 10k and the Noosa News 5km Run/Walk, to satisfy all levels and abilities with distances to ensure there's something for everyone.
I rate the Noosa Half Marathon and 10k course as being one of Australia's fastest. The start is on Noosa Parade with the finish line situated in the Lions Park. The 21.1km run is over two laps of a completely flat course that heads out along the Noosa River to Tewantin. The Mizuno Noosa 10k follows the same route but only one lap, while the 5km run/walk is also over one lap, out and back along famous Noosa Parade.
The added bonus this year is the fact Queenslanders don't have to rush home to the "here we go again" Mondayitis. Monday May 7 is a Qld public holiday (Labour Day).
I'll be the race announcer and hopefully I'll be calling you across the line.
Ok, I have 4 FOC entries for the Half Marathon or Noosa Mizuno 10k. The first "4" people who correctly answer the following question will win. (please only submit an entry if you intend running in either event)
Name the Australian Distance Running Legend who organised the "first" Noosa Marathon/Half Marathon. Submit your answer here.
Cheers and hopefully catch you @ Noosa!
Pat Carroll
MIZUNO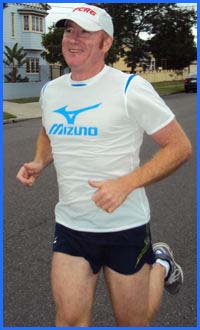 "After 30 years of running, I find Mizuno apparel and footwear to be first class."

Online Coaching - 2012 Gold Coast Airport Marathon - Special Offer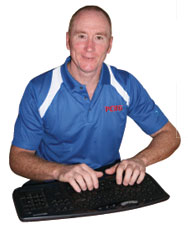 Sign up NOW (15 weeks to go) start your campaign NOW and only pay my 12 week fee.
Possibly you're not able to run at the Coast next year and if this is the case I can still mentor you for any 2012 event you wish to prepare for.

Gold Coast Airport Marathon - entries are OPEN!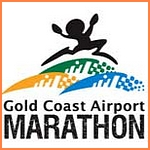 Entries are now open!
NB: PCRG members hold off entering - there'll be a group entry so STAY TUNED!

PCRG
PCRG is one of Australia's most supportive community running groups.
Please join us if you're ever visiting Brisbane.
If you live in Brisbane - what's stopping you?

Quick Links...