| | |
| --- | --- |
| | in this issue |
Pat,
Yeah I'll get around to that. Well procrastinate no longer my friend because your ships about to set sail. PCRG/Gold Coast 2012 group entry will close tomorrow (Friday) evening.
I've organised a few dinners in my time but never has there been such a strong early response as what there has been for the Pat Farmer dinner on June 22. If you're keen I suggest you book your ticket/tickets toot sweet. Payment details here.
This am's attendance was down just a tad due to the late night endured by State of Origin supporters. Tomorrow morning's session will take place @ Roma St and we'll be "on the flat". The main fountain @ Roma St is lit up by coloured lights and when I ran past it this am - well it was fantastic. How blessed we are to live here!
Catch you in the am and don't snooze because if you do you'll be haunted by it for the rest of your day. Rock along to PCRG and get high (naturally)!
Cheers
Pat
P.S. "Who wants to win a watch"
Thank you Ai Group for being a GOLD PCRG sponsor!
The Australian Industry Group (Ai Group) is a peak industry association in Australia which along with its affiliates represents the interests of more than 60,000 businesses in an expanding range of sectors including: manufacturing; engineering; construction; automotive; food; transport; information technology; telecommunications; call centres; labour hire; printing; defence; mining equipment and supplies; airlines; and other industries. The businesses which we represent employ more than 1 million employees.

Online Coaching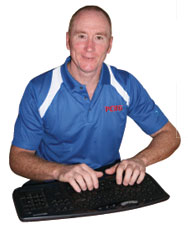 This is what I do with my day.

Gold Coast 2012 entry procedure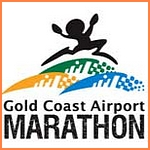 Entering as a PCRG team member entitles you to a 10% discount and you can play a vital role in contributing to PCRG's quest to win our "4th" Australian Open Running Club Championship.

PCRG Sponsor: Intraining
Make sure you visit intraining @ Park Rd Milton for all your running needs.
Thank you intraining for being a PCRG sponsor!

Noosa Half Marathon/Noosa Mizuno 10k - May 6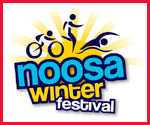 I rate the Noosa Half Marathon and 10k course as being one of Australia's fastest. The start is on Noosa Parade with the finish line situated in the Lions Park. The 21.1km run is over two laps of a completely flat course that heads out along the Noosa River to Tewantin. The Mizuno Noosa 10k follows the same route but only one lap, while the 5km run/walk is also over one lap, out and back along famous Noosa Parade.
The added bonus this year is the fact we don't have to rush home to the "here we go again" Mondayitis. Monday May 7 is a public holiday (Labour Day).
This will be an ideal pre Gold Coast hit out and there'll be a strong PCRG showing.

PCRG Sponsor: Mizuno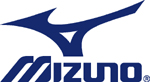 Intraining stocks a full range of Mizuno shoes and apparel.
Thank you Mizuno for being a PCRG sponsor!

PCRG Sponsor - Milan on Main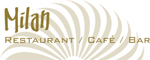 Located in the exciting Tedder Avenue restaurant precinct at Main Beach on the Gold Coast. Milan on Main is Italian style Al fresco dining at its best.
The atmosphere at Milan on Main is warm and cosy, the staff professional, friendly and attentive, the food delicious - a combination that has locals and visitors alike returning time and time again to Milan on Main.
Thank you Milan on Main for being a PCRG sponsor!

PCRG's Best Sponsor of all time!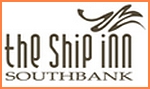 The Ship Inn has been PCRG's home since inception and we're forever grateful.
Thanks heaps John!

PCRG Sponsor - Pizza Capers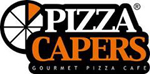 The year was 1996 and at the time the convenience food market was overflowing with cheap and nasty 'junk' food. There was a real need for change, and it came from the relaxed and leafy suburb of Kenmore in Brisbane's west - the location of the very first Pizza Capers kitchen.
Thank you Pizza Capers for being a PCRG sponsor.

PCRG Sponsor - Scody

SCODY delivers distinctive and original designs inspired by you and current international design trends. We bring your ideas to life. There are no restrictions on design or the number of colours. Designs are delivered in rich colour and fine levels of detail.
Thank you Scody for being a PCRG sponsor.

PCRG Sponsor - Timex

Purchase your Timex Watch for 20% below RRP. Contact pat@patcarrollonline.com for payment options.

Hilly Socks - second to none!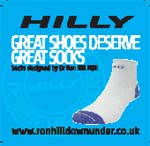 I met Ron Hill pre 1986 London Marathon - Ron is a true legend! This meeting encouraged me to try "Hilly Socks" some 25 years later. I'm particularly impressed with the Mono Skins and can honestly say they're the best fitting sock I've ever worn.
Hilly Socks are professionally made with comfort second to none!

PCRG
PCRG is one of Australia's most supportive community running groups.
Please join us if you're ever visiting Brisbane.
If you live in Brisbane - what's stopping you?

Like PCRG on Facebook
Keep up to date re what's happening @ PCRG.

Quick Links...