| | |
| --- | --- |
| | in this issue |
Pat,
You may have noticed that this mornings PCRG session was sockless. Reason being that I'm fresh out of socks hence our Ai Group Pre Gold Coast summer campaign has come to a close. Jason Hall commented prior to leaving this am: "Pat, I'm going home minus winning a pair of socks, it just doesn't feel right."
Fear not though Jason because Ai Group continues to support PCRG leading up to Gold Coast 2012. As of late April you'll have the opportunity to win a Timex watch amongst other prizes at "every" PCRG session. Thank you Ai Group for being PCRG's Gold Coast 2012 naming rights sponsor.
Please contact me if you (or your company) would like to jump on board as a supporting sponsor throughout our 2012 Gold Coast campaign.
I'm absolutely blown away. Everyone who backed up after our Feb 3k either smashed their Feb time or equalled it. A mass display of achievement!!!!!!!!!!!!!!!!!
3K Results (Please email me if you would like to have your result noted)
Video (Warning: lower your sound volume prior, I was a tad vocal)
PCRG is where you'll ACHIEVE and Thursday and/or Friday it is!
Cheers
Pat
Thank you Ai Group for being a GOLD PCRG sponsor!
The Australian Industry Group (Ai Group) is a peak industry association in Australia which along with its affiliates represents the interests of more than 60,000 businesses in an expanding range of sectors including: manufacturing; engineering; construction; automotive; food; transport; information technology; telecommunications; call centres; labour hire; printing; defence; mining equipment and supplies; airlines; and other industries. The businesses which we represent employ more than 1 million employees.

Online Coaching - 2012 Gold Coast Airport Marathon - Special Offer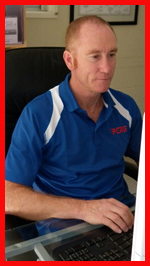 Sign up NOW (16 weeks to go) start your campaign NOW and only pay my 12 week fee.

PCRG Sponsor: Intraining
Make sure you visit intraining @ Park Rd Milton for all your running needs.
Thank you intraining for being a PCRG sponsor!

PCRG Sponsor: Mizuno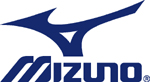 Intraining stocks a full range of Mizuno shoes and apparel.
Thank you Mizuno for being a PCRG sponsor!

PCRG's Best Sponsor of all time!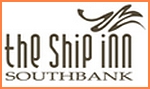 The Ship Inn has been PCRG's home since inception and we're forever grateful.
Thanks heaps John!

Hilly Socks - second to none!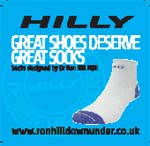 I met Ron Hill pre 1986 London Marathon - Ron is a true legend! This meeting encouraged me to try "Hilly Socks" some 25 years later. I'm particularly impressed with the Mono Skins and can honestly say they're the best fitting sock I've ever worn.
Hilly Socks are professionally made with comfort second to none!

PCRG
PCRG is one of Australia's most supportive community running groups.
Please join us if you're ever visiting Brisbane.
If you live in Brisbane - what's stopping you?

Quick Links...