| | |
| --- | --- |
| | in this issue |
Pat,
My sincere apologies to PCRG members who've already seen (and no doubt over it) the below shot of myself and the one and only Mr Kelly Slater.

One can't help tying in similarities between myself and "Kel" – for a start we're both follicly challenged chick magnets (smilie face) and then there's……………..
In all seriousness, how can you not be in awe of Kelly Slaters level of energy. 11 World titles and the guy still involves 4 hours of yoga each day as well as constantly reading literature on how he can eat healthy and get the most out of himself. He doesn't go anywhere near drugs or alcohol - such a great role model! Kelly's motivation is sky high and when he's experiencing such, why on earth should he retire. How's this for an amazing fact: Kelly Slater has been on the World Surfing Tour "longer" than what some of his current younger competitors have been "alive". How incredible is that!!!!!!!!
I'm often asked if x period of time is long enough to prepare for a certain goal race. My first thoughts are to be realistic however I also take into consideration what may be a limited window of opportunity energy wise. One's "realistic" dreams should be kept alive because not everybody is on an eternal mission like Kelly Slater. It's important to embrace a passion and to not let it slip by because we're only here the once, and we're not coming back!
The Pat Carroll online & onland Gold Coast 2012 express is out of control and you can still jump on board - 17 weeks to go!
Attendance at PCRG has been close to all time record levels and we've only just touched on March. PCRG zaps my energy 3 mornings/week (which I absolutely love) & during my day I continue to enjoy steering online clients towards their distant dreams.
If you live in BrisVegas - Details about PCRG

If you live outside of BrisVegas - Details about Online Coaching
smh half marathon/City to Surf/Blackmore's Marathon/Chicago Marathon/Melbourne Marathon/New York Marathon - the list is endless and I can guide you via online coaching. By all means give me a call if you would like to chat 0403 176672.
Craig Mottram has been an incredible ambassador for our sport and a distance runner I hold in high regard. Krystine Mottram (Craig's Wife) is doing a Phd at the Deakin University School of Psychology and is looking at the relationship between sport and well-being. Krystine needs your help via an online survey.
I encourage you to take 5 minutes out of your day to fill in the survey found at this link.
Running - it's my drug of choice.
Pat Carroll
www.patcarrollonline.com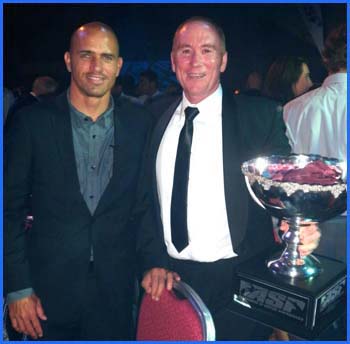 2012 ASP Awards (Just to clarify - Kelly won, not me)
Gold Coast Airport Marathon - just over 17 weeks to go!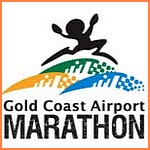 The Gold Coast is one of the world's leading holiday destinations known for its sunshine, golden surf beaches, beautiful broadwater, popular restaurants and cafes, exciting theme parks and accommodation for all budgets.
The Gold Coast Airport Marathon provides people of all ages and abilities with a personal challenge - it could be to run a distance, run a personal best time, fundraise for a cause or just run.

PCRG Sponsor: Mizuno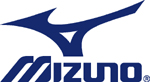 Intraining stocks a full range of Mizuno shoes and apparel.
Thank you Mizuno for being a PCRG sponsor!

Hilly Socks - second to none!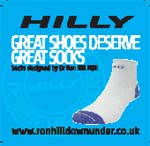 I met Ron Hill pre 1986 London Marathon - Ron is a true legend! This meeting encouraged me to try "Hilly Socks" some 25 years later. I'm particularly impressed with the Mono Skins and can honestly say they're the best fitting sock I've ever worn.
Hilly Socks are professionally made with comfort second to none!

Quick Links...