| | |
| --- | --- |
| | in this issue |
Pat,
Thank God I have nips of steele however I do have the utmost admiration for my "fellow gender" nipple bleeders. It's only a matter of time before we officially acknowledge these diehard warriors. Surely we can somehow award the first across the line in each age category. Striderm produce a lotion which may assist you:

That's about all I can do to help the NBer's however if you're a cramper I have just what you need. "A Sports Nutrition Training Session"

The session will be conducted over a 1 hour training session.
Brisbane
The Ship Inn (South Bank)
Saturday April 28
7.30 am
$220
Conducted by Sally Garrard
Prior to the session you'll be asked to fill in a brief questionnaire about your current nutrition/hydration practices and you will be asked to replicate your nutrition practices during the session. Hydration status is determined by urinalysis on the day, so you will be asked to bring along a urine sample.
Your sweat rate, nutrition and fluid intake rates, and your sweat electrolyte concentrations will be measured. The latter is done via sweat patch testing - your patches are sent to the Australian Institute of Sport in Canberra for analysis. Sweat patch testing allows you to see the composition your sweat - determining if you have high, low or 'interesting' electrolyte requirements!
Once your results are returned from the AIS, they are combined with your sweat rate & nutrition practices to provide you with a detailed analysis of your hydration status, fluid losses, fluid requirements, sweat electrolyte composition, and race fluid/nutrition guidance based on the information collected.
Contact Sally to book your spot:
sally@appletozucchini.com.au
0435 004 067
If you're a Cramper I encourage you to make this worth while investment.
Cheers
Pat Carroll
P.S. If you're a NB'er and a Cramper - well you're fighting the good fight, and I take my hat off to you.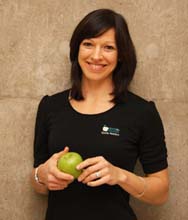 Sally Garrard
Online Coaching - 2012 Gold Coast Airport Marathon - Special Offer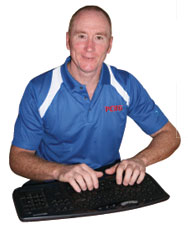 Sign up NOW (16 weeks to go) start your campaign NOW and only pay my 12 week fee.
Possibly you're not able to run at the Coast next year and if this is the case I can still mentor you for any 2012 event you wish to prepare for.

Gold Coast Airport Marathon - entries are OPEN!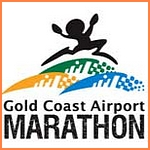 Entries are now open!
NB: PCRG members hold off entering - there'll be a group entry so STAY TUNED!

PCRG
PCRG is one of Australia's most supportive community running groups.
Please join us if you're ever visiting Brisbane.
If you live in Brisbane - what's stopping you?

Quick Links...