| | |
| --- | --- |
| | in this issue |
Pat,
Friday night - well it was one of those nights. A true "banker" as far as memories go.
Final Charity Auction figure: $11,270 That's right 11 thousand 270. My sincere thanks to everyone who donated an Auction Item and winning bidders.
Mike Hansen has a number of "2012 PCRG/Dig deep for Harri" wrist bands for sale ($5) with all proceeds going to "Dig deep for Harri". You can purchase your wrist band this week @ PCRG. Just a matter of remembering 5 bucks in the am.
Speaking of "Dig deep for Harri". We're currently hovering around the 16k mark (online and offline combined tally) which is absolutely sensational. We have the remainder of this week to meet our $20,000 target. Only 4k to go!!!! You can join the PCRG online campaign here. 10min of your time will help us reach our target and also give you extra reason to dig deep this weekend. I can register you if you're busy and if so just send me an email requesting such.
This weeks sessions will be short and sharp. Tomorrow morning will involve 500's in the Gardens. Everybody's favourite session!
PCRG will be on a "2 WEEK" break post Gold Coast. That's right - PCRG will not take place during the 2 week period post Gold Coast.
I'll send out a Newsletter on Wednesday noting details relating to PCRG @ the Coast.
Catch you in the am. This weekend will be a ripper!
Cheers
Pat

$5 @ PCRG
Thank you Ai Group for being a GOLD PCRG sponsor!
The Australian Industry Group (Ai Group) is a peak industry association in Australia which along with its affiliates represents the interests of more than 60,000 businesses in an expanding range of sectors including: manufacturing; engineering; construction; automotive; food; transport; information technology; telecommunications; call centres; labour hire; printing; defence; mining equipment and supplies; airlines; and other industries. The businesses which we represent employ more than 1 million employees.

Online Coaching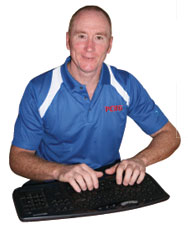 This is what I do with my day.

PCRG/Gold Coast 2012 Team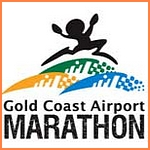 Stay tuned re PCRG @ the Coast.

PCRG Sponsor: Intraining
Make sure you visit intraining @ Park Rd Milton for all your running needs.
Thank you intraining for being a PCRG sponsor!

"Dig deep for Harri" 10 for 10
10 min of your time will make a massive difference for Harri.

PCRG Sponsor: Mizuno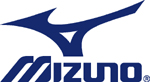 Intraining stocks a full range of Mizuno shoes and apparel.
Thank you Mizuno for being a PCRG sponsor!

PCRG Sponsor - Milan on Main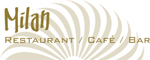 Located in the exciting Tedder Avenue restaurant precinct at Main Beach on the Gold Coast. Milan on Main is Italian style Al fresco dining at its best.
The atmosphere at Milan on Main is warm and cosy, the staff professional, friendly and attentive, the food delicious - a combination that has locals and visitors alike returning time and time again to Milan on Main.
Thank you Milan on Main for being a PCRG sponsor!

PCRG's Best Sponsor of all time!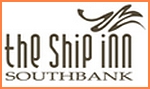 The Ship Inn has been PCRG's home since inception and we're forever grateful.
Thanks heaps John!

PCRG Sponsor - Pizza Capers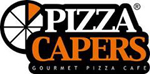 The year was 1996 and at the time the convenience food market was overflowing with cheap and nasty 'junk' food. There was a real need for change, and it came from the relaxed and leafy suburb of Kenmore in Brisbane's west - the location of the very first Pizza Capers kitchen.
Thank you Pizza Capers for being a PCRG sponsor.

PCRG Sponsor - Scody

SCODY delivers distinctive and original designs inspired by you and current international design trends. We bring your ideas to life. There are no restrictions on design or the number of colours. Designs are delivered in rich colour and fine levels of detail.
Thank you Scody for being a PCRG sponsor.

PCRG Sponsor - Timex

Purchase your Timex Watch for 20% below RRP. Contact pat@patcarrollonline.com for payment options.

Hilly Socks - second to none!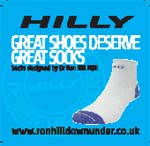 I met Ron Hill pre 1986 London Marathon - Ron is a true legend! This meeting encouraged me to try "Hilly Socks" some 25 years later. I'm particularly impressed with the Mono Skins and can honestly say they're the best fitting sock I've ever worn.
Hilly Socks are professionally made with comfort second to none!

PCRG
PCRG is one of Australia's most supportive community running groups.
Please join us if you're ever visiting Brisbane.
If you live in Brisbane - what's stopping you?

Like PCRG on Facebook
Keep up to date re what's happening @ PCRG.

Quick Links...