| | |
| --- | --- |
| | in this issue |
Pat,
Parking for a PCRG session can be a nightmare – well it's never for me given I'm there @ 5am however it can be for those sailing in closer to 5.40. One group member (to be remained nameless but hey did you see that movie "A weekend at …….?") was so frustrated last Tuesday by not being able to find a park that she bailed on the session and went home.
Well problem solved: You can park for 2 smackaroonies ($2) in the South Bank underground car park (accessed via Little Stanley Street) between 5am and 9am Monday-Sunday.
Mike Smith recently remarked about tomorrow's PCRG 3k Time Trial : "Yes I'm looking forward to it, it's a great way to discover where you're at".
I know you'll be there in the morning because you only have 5 PCRG 3k Time Trials this year to discover where you're at. Feb 7/March 6/April 3/May 1 and June 5.
Cheers
Pat

Congrats Tara & Scott and welcome "Beau"
Thank you Ai Group for being a GOLD PCRG sponsor!
The Australian Industry Group (Ai Group) is a peak industry association in Australia which along with its affiliates represents the interests of more than 60,000 businesses in an expanding range of sectors including: manufacturing; engineering; construction; automotive; food; transport; information technology; telecommunications; call centres; labour hire; printing; defence; mining equipment and supplies; airlines; and other industries. The businesses which we represent employ more than 1 million employees.

Online Coaching - 2012 Gold Coast Airport Marathon - Special Offer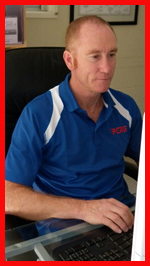 Sign up NOW (21 weeks to go) start your campaign NOW and only pay my 16 week fee.

PCRG Sponsor: Intraining
Make sure you visit intraining @ Park Rd Milton for all your running needs.
Thank you intraining for being a PCRG sponsor!

PCRG Sponsor: Mizuno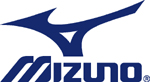 Intraining stocks a full range of Mizuno shoes and apparel.
Thank you Mizuno for being a PCRG sponsor!

PCRG's Best Sponsor of all time!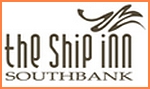 The Ship Inn has been PCRG's home since inception and we're forever grateful.
Thanks heaps John!

Hilly Socks - second to none!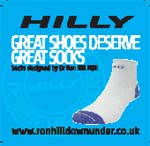 I met Ron Hill pre 1986 London Marathon - Ron is a true legend! This meeting encouraged me to try "Hilly Socks" some 25 years later. I'm particularly impressed with the Mono Skins and can honestly say they're the best fitting sock I've ever worn.
Hilly Socks are professionally made with comfort second to none!

PCRG
PCRG is one of Australia's most supportive community running groups.
Please join us if you're ever visiting Brisbane.
If you live in Brisbane - what's stopping you?

Quick Links...