| | |
| --- | --- |
| | in this issue |
Pat,
Our 2012 Gold Coast singlet order is a tad earlier than previous years however if we can get a move along your singlet will be ready for collection prior to Noosa Half/10k which is a few weeks earlier this year - May 6.
Sizing: It's fair to say the SCODY tops are true to size. If you haven't order previously simply ask someone @ PCRG who's a similar fit.
Ladies: 8/10/12/14/16
Men's: S/M/L/XL/XXL
Here's the procedure:
Order to be placed NO LATER THAN Friday March 9 via email or @ PCRG
Payment to be made by Friday March 9
Singlets to be collected @ PCRG mid-late April
Singlets: $50
Bra Singlets: $70
EFT is preferred method of payment:
Westpac
Patrick Carroll
BSB: 034037
A/C: 193331
NB: Use surname as reference and please email me to advise funds are floating in cyber space.
Ladies: Just to clarify sizings are 8/10/12/14/16
Payment can also be made @ PCRG

Non PCRG members are welcome to order a singlet - $8 postage.
Here's the Ladies Singlet $50
Here's the Men's Singlet $50
Here's the Ladies Bra Singlet $70
Catch you in the am for a glorious Brisbane morning.
Cheers
Pat

Sorry but I just can't stop showing this off
Thank you Ai Group for being a GOLD PCRG sponsor!
The Australian Industry Group (Ai Group) is a peak industry association in Australia which along with its affiliates represents the interests of more than 60,000 businesses in an expanding range of sectors including: manufacturing; engineering; construction; automotive; food; transport; information technology; telecommunications; call centres; labour hire; printing; defence; mining equipment and supplies; airlines; and other industries. The businesses which we represent employ more than 1 million employees.

Online Coaching - 2012 Gold Coast Airport Marathon - Special Offer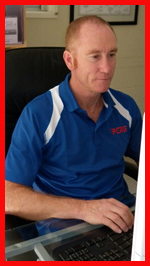 Sign up NOW (18 weeks to go) start your campaign NOW and only pay my 16 week fee.

PCRG Sponsor: Intraining
Make sure you visit intraining @ Park Rd Milton for all your running needs.
Thank you intraining for being a PCRG sponsor!

PCRG Sponsor: Mizuno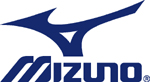 Intraining stocks a full range of Mizuno shoes and apparel.
Thank you Mizuno for being a PCRG sponsor!

PCRG's Best Sponsor of all time!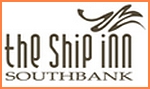 The Ship Inn has been PCRG's home since inception and we're forever grateful.
Thanks heaps John!

Hilly Socks - second to none!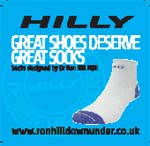 I met Ron Hill pre 1986 London Marathon - Ron is a true legend! This meeting encouraged me to try "Hilly Socks" some 25 years later. I'm particularly impressed with the Mono Skins and can honestly say they're the best fitting sock I've ever worn.
Hilly Socks are professionally made with comfort second to none!

PCRG
PCRG is one of Australia's most supportive community running groups.
Please join us if you're ever visiting Brisbane.
If you live in Brisbane - what's stopping you?

Quick Links...