| | |
| --- | --- |
| | in this issue |
Pat,
PCRG will take place this Friday (Good Friday).
Special mention goes to Jane de Gautt for taking a massive chunk off her initial attempt and also Michael Hansen (PCRG Life Member) for banging out a personal best.
PCRG "cup" sponsor. Picture your company logo on paper cups at PCRG - all you have to do is cover the cost involved. Please touch base with me if you're interested.
Pre Gold Coast dinner: I've booked The Ship Inn for Friday June 22 and I'm in two minds as to how we'll "feature" the night.
1) Possibly a motivational speaker. Please touch base with me if you know of an appropriate contact.
2) To run a Calcutta. This being where x number of PCRG members are selected and they each have a predicted Gold Coast finish time allocated - these individuals don't have to attend on the night. Each member will be auctioned off on the night with the auction pool divided between winners of the 3 closest times. This might be fun?

You can put forward your preference here.

Pat Farmer will be at East Leagues Club 40 Main Avenue, Coorparoo on Tuesday April 17. Tickets are $15 and Includes talk, Q & A and book signing. Details here

Catch you in the am and/or on Friday - both will be "GOOD"!
Cheers
Pat
P.S. Don't forget about Noosa Half Marathon/10k - details below.
Thank you Ai Group for being a GOLD PCRG sponsor!
The Australian Industry Group (Ai Group) is a peak industry association in Australia which along with its affiliates represents the interests of more than 60,000 businesses in an expanding range of sectors including: manufacturing; engineering; construction; automotive; food; transport; information technology; telecommunications; call centres; labour hire; printing; defence; mining equipment and supplies; airlines; and other industries. The businesses which we represent employ more than 1 million employees.

Online Coaching - 2012 Gold Coast Airport Marathon - Special Offer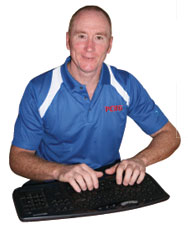 Sign up NOW (13 weeks to go) start your campaign NOW and only pay my 12 week fee.

Gold Coast 2012 entry procedure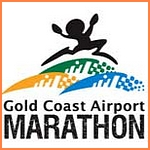 Entering as a PCRG team member entitles you to a 10% discount and you can play a vital role in contributing to PCRG's quest to win our "4th" Australian Open Running Club Championship.

PCRG Sponsor: Intraining
Make sure you visit intraining @ Park Rd Milton for all your running needs.
Thank you intraining for being a PCRG sponsor!

Noosa Half Marathon/Noosa Mizuno 10k - May 6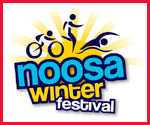 I rate the Noosa Half Marathon and 10k course as being one of Australia's fastest. The start is on Noosa Parade with the finish line situated in the Lions Park. The 21.1km run is over two laps of a completely flat course that heads out along the Noosa River to Tewantin. The Mizuno Noosa 10k follows the same route but only one lap, while the 5km run/walk is also over one lap, out and back along famous Noosa Parade.
The added bonus this year is the fact we don't have to rush home to the "here we go again" Mondayitis. Monday May 7 is a public holiday (Labour Day).
This will be an ideal pre Gold Coast hit out and there'll be a strong PCRG showing.

PCRG Sponsor: Mizuno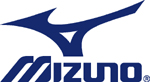 Intraining stocks a full range of Mizuno shoes and apparel.
Thank you Mizuno for being a PCRG sponsor!

PCRG's Best Sponsor of all time!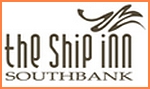 The Ship Inn has been PCRG's home since inception and we're forever grateful.
Thanks heaps John!

Hilly Socks - second to none!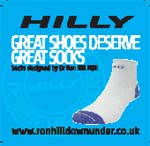 I met Ron Hill pre 1986 London Marathon - Ron is a true legend! This meeting encouraged me to try "Hilly Socks" some 25 years later. I'm particularly impressed with the Mono Skins and can honestly say they're the best fitting sock I've ever worn.
Hilly Socks are professionally made with comfort second to none!

PCRG
PCRG is one of Australia's most supportive community running groups.
Please join us if you're ever visiting Brisbane.
If you live in Brisbane - what's stopping you?

Like PCRG on Facebook
Keep up to date re what's happening @ PCRG.

Quick Links...